Flower Crown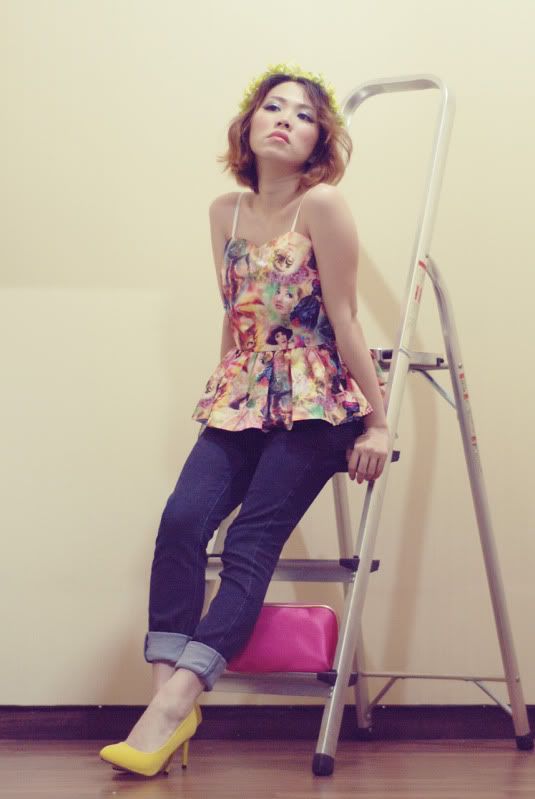 Wearing the DIY floral headpiece again.
As always it's just for photo purpose.
I'd wear something smaller or more simple if i were really about to wear a headpiece.
I made the flower crown on last 2010 for my pre wedding photo session at Bali.
I'm quite proud of myself that i could make something beautiful like this, I'm not patient enough to do art crafting. Even until now i can't believe i was the one who made it, lol.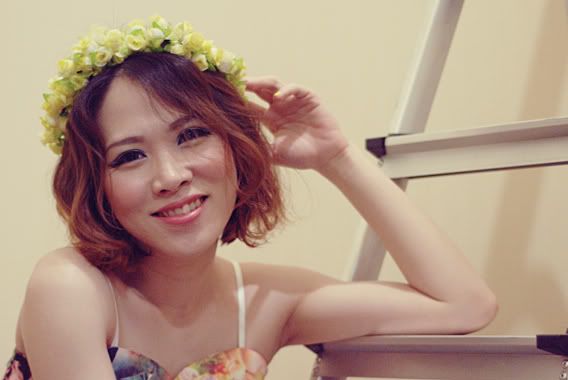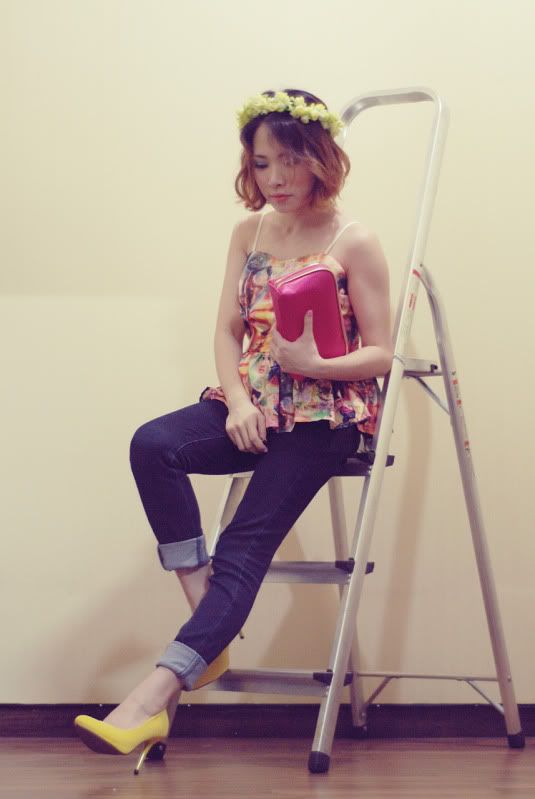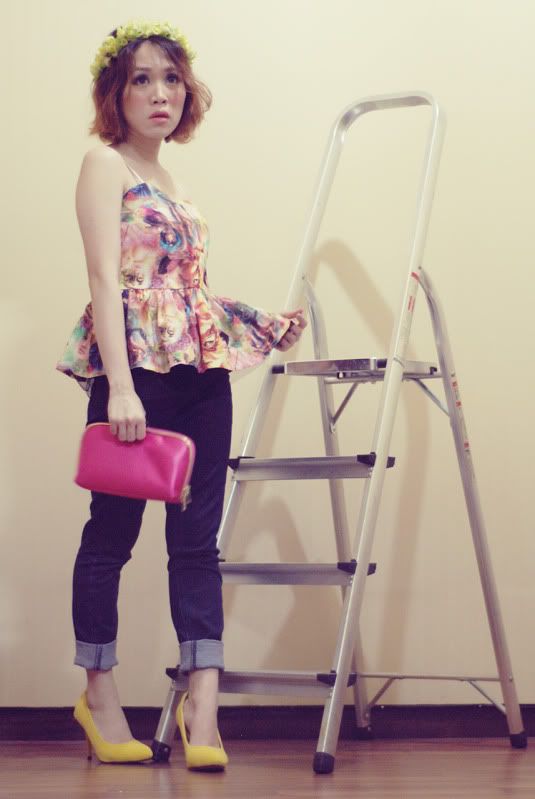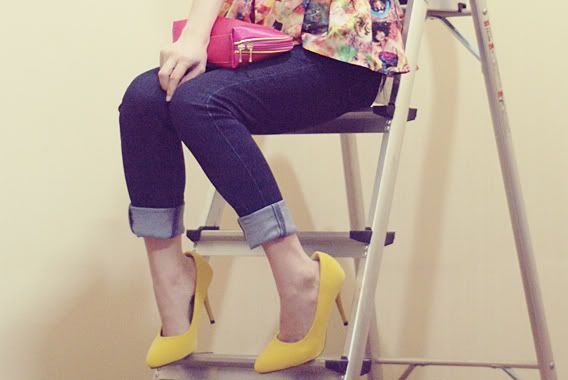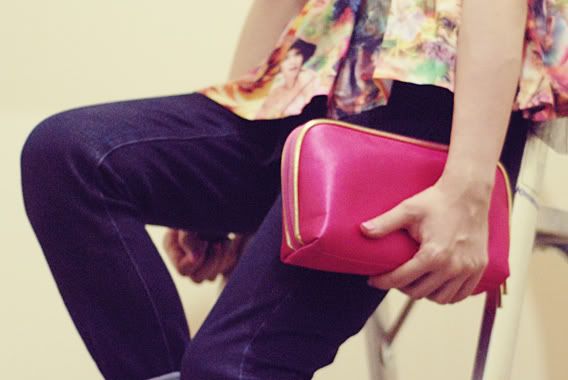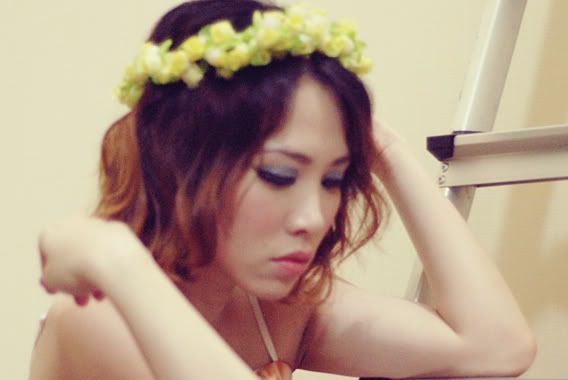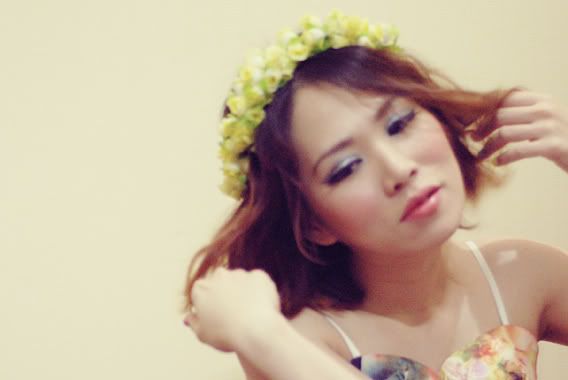 Bought the denim pants on Mango Philippines, at Mango Greenbelt, on sale. I bought it for less than $20 !!
I really missed Philippines T_________T
Anyway,
my MUA friend, Wenny Kosasih made a handmade false lashes, and i was given two types to try on.
Here i'm using the Pure White Doll one.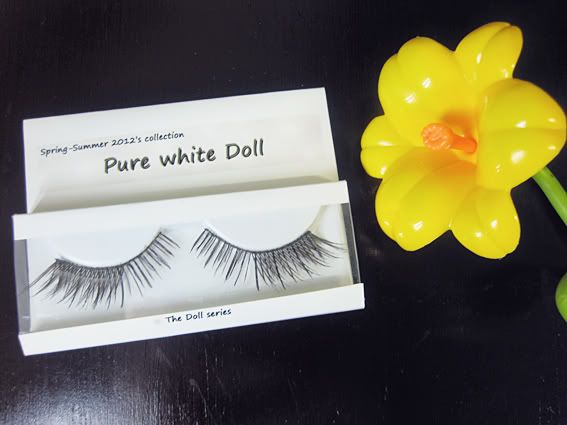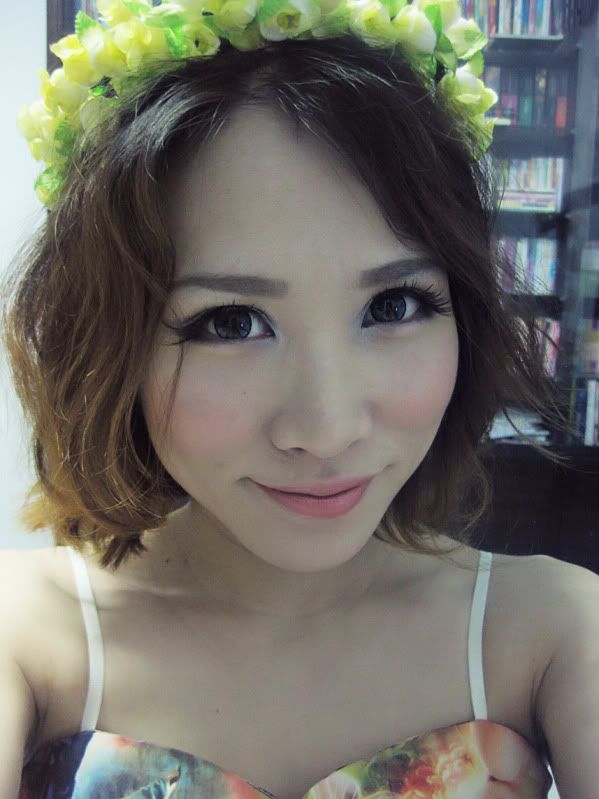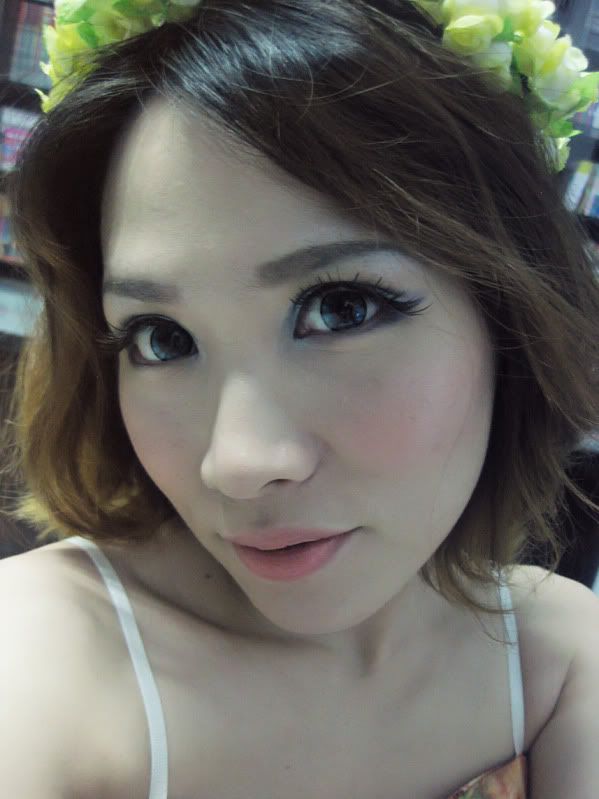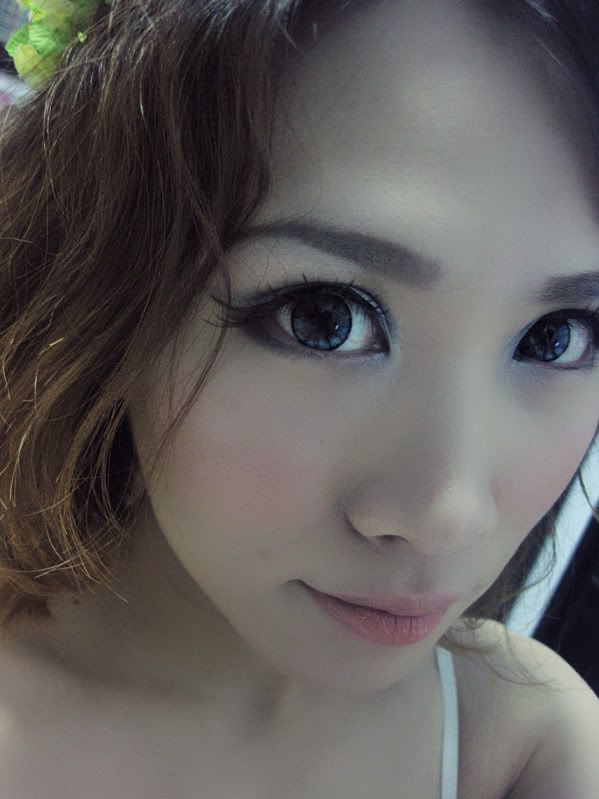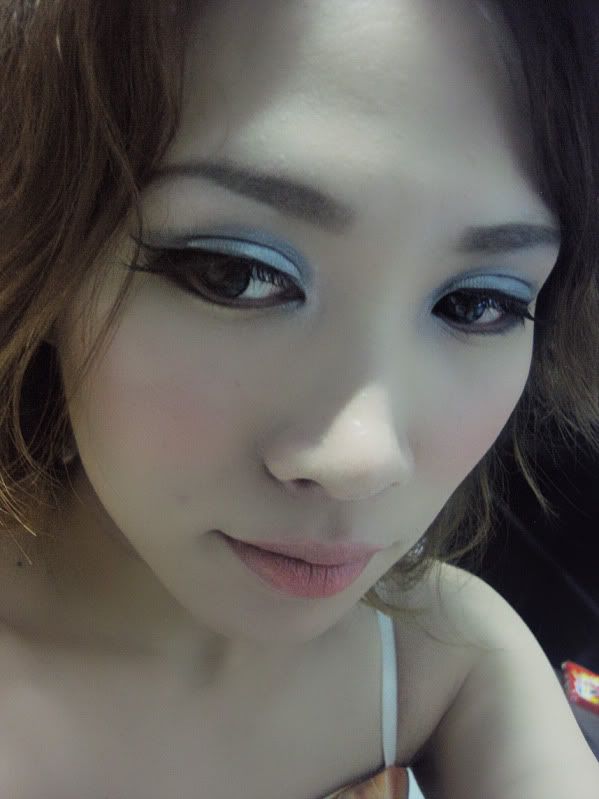 I must say, i was quite surprised of the result. It was a lot better than i expected.
I thought they were too thin that i had to stack one more lashes, but no, apparently one pair is more than enough.
Natural but still give the drama i need on my eyes. So gorgeous, i can't wait to try on the other pair.
If you want to buy it, or you want to see another type, visit her blog
here
.

Product Used :
MAC Prep+Prime Face Protect Protection Visage
Chanel Vitalumiere Aqua
MAC Wonder Woman Aphrodite Blush
Lunasol Eye Brow Powder
POP Lid Silver Eyeshadow Palette
Bobbi Brown Gel Liner
Dolly Wink Eye Lashes
Nivea Lipbalm
Kat Von D Lipstick