A Hint Of Yellow
My friend asked me how to do Jiyeon of T-ARA's eye make up the other day on BBM.
To be honest, i didn't know who the hell Jiyeon was when my friend asked me to teach her to do the eye make up. So i googled it, and ended up curious myself so i tried to do the make up too.
I must say, that even though her make up looks rather simple, it's really difficult to make those winged eyes.
I think i failed. And then i noticed that whenever i tried to do a bold Korean make up, i always fail. Is it maybe because my eyes don't suit this kind of make up style?
This is the pretty lady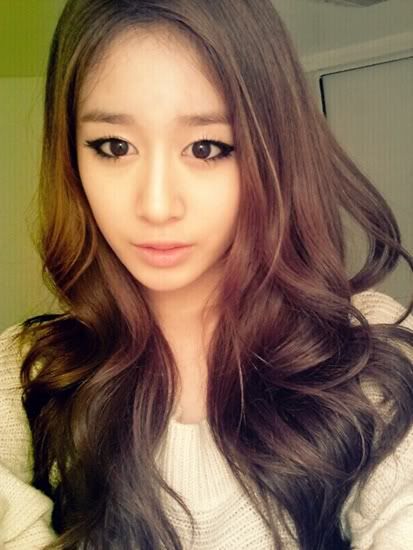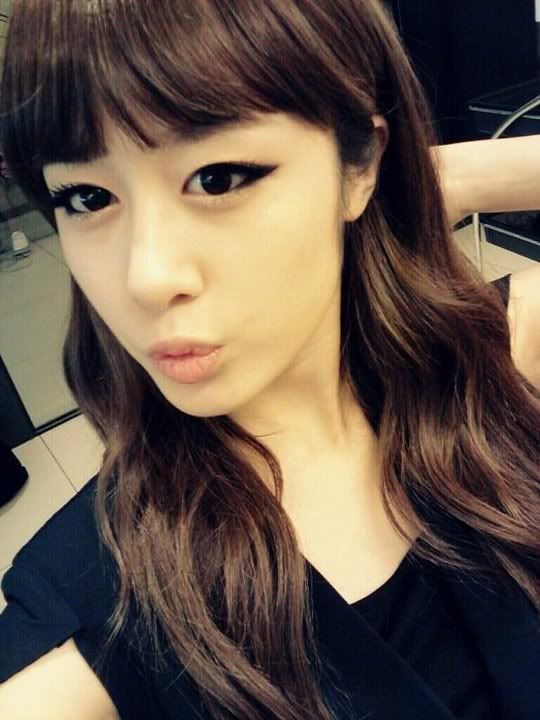 And here's my take on her signature look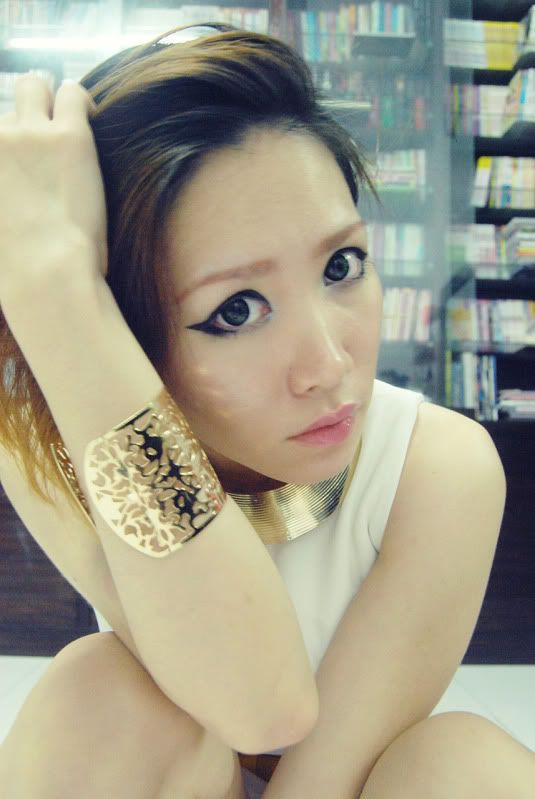 I forgot what product i used that day. But i didn't wear any blush on and only wearing a lipgloss.
And this is the outfit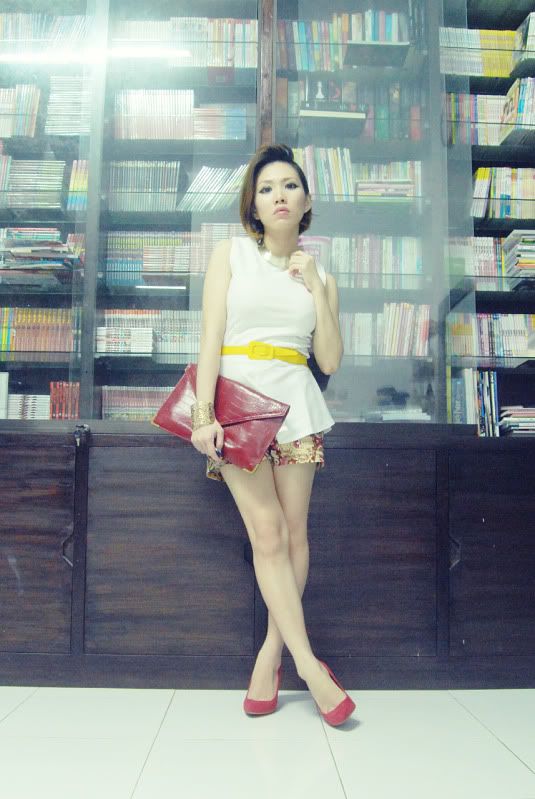 Peplum top & Baroque printed pants : Chloe Room; Maroon clutch : Forever 21; Gold cuff and necklace : Just Wanderlust; Suede pumps : ZARA
I'm so happy that peplum is back on trend. What trend do you like the most this season?