Denim On Denim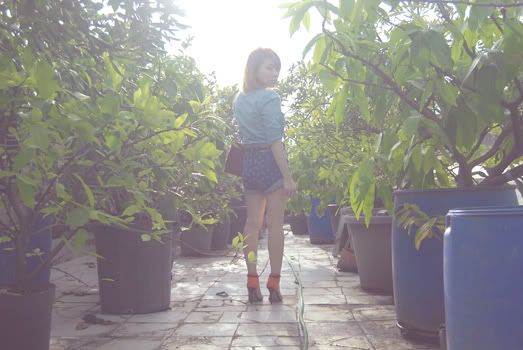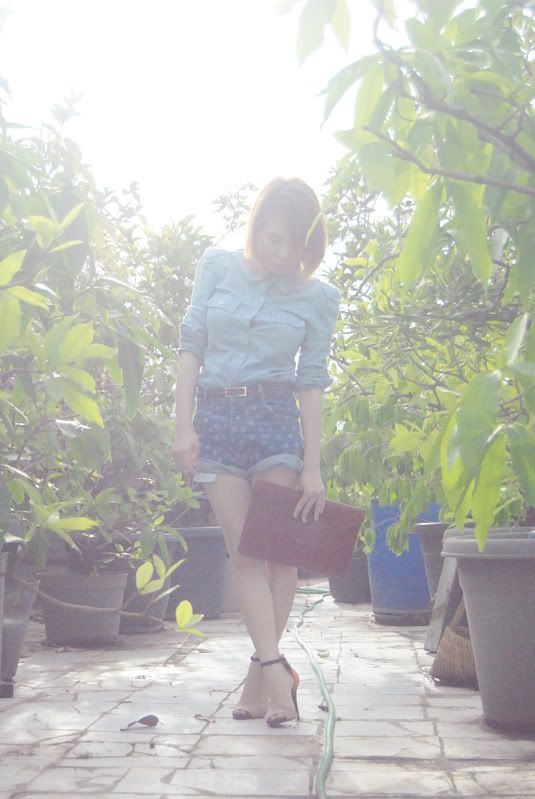 Wore this outfit the other day when i went on a movie date with hubby.
We watched The Hunger Games, which i loved very much.
I haven't read the books, but i might, soon. I love Katniss !
The shirt was an old one from Gaudi, i paired it with a rolled-up polka dot denim pants from Chloe Room, Forever21 clutch and my new Zara shoes. Don't you just love 'em?
I fell in love the first second i saw them, i knew i had to buy them no matter what, lol.
They made my hubby got mad at me because i didn't supposed to buy another shoes for a while since i shop too much. He shouldn't mad at me, because no woman could resist such a beauty like them, right? I'm no exception on that. Lol. Well, anyway, they're mine now and hubby's not mad anymore. So, yay to new shoesie and yay to hubby :p
And these are close up photos mine. I want the world to know the great progress of my skin since i took a good care of it 2 weeks ago.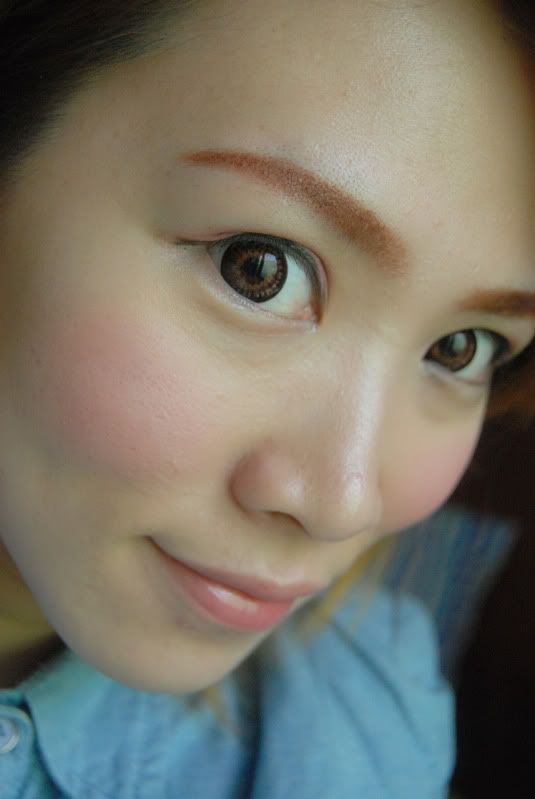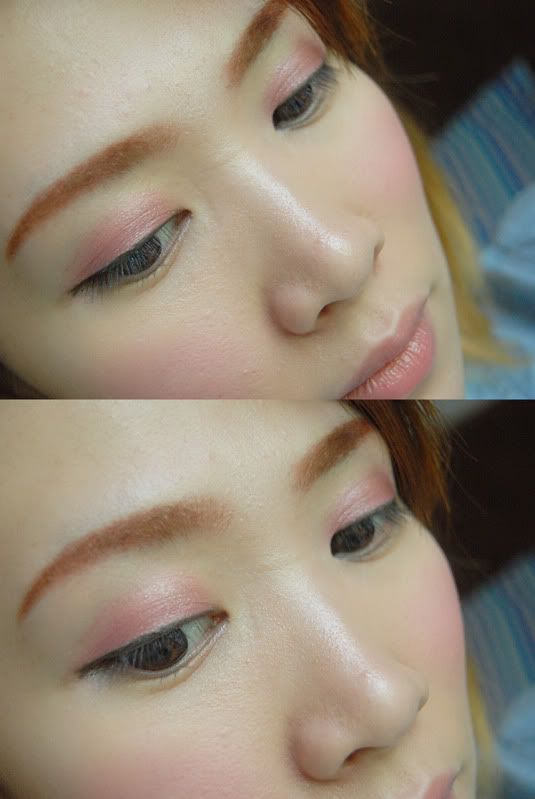 Lately i felt that my skin looked so ugly.
My skin looked dull and far from smooth, the pores on my cheeks were getting bigger and i was so afraid of getting any wrinkle because i'm almost 30 now.
So i started to use a toner, serum, moisturizer etc every morning and before i go to bed, drink a lot of water, eat lots of fruits & vegetables, and also use less make up hoping that it'd help my skin. And yes, after 2 weeks, as you can see, my skin looks better than ever. Do you agree?
I will continue my treatment. I hope that even though i can't get the ulzzang porcelain skin of my dream, i can get a healthy looking skin. No more dullness. And hopefully no wrinkle anytime soon !