Asymmetrical And Satin
As i told you on previous post, Momoko Ogihara is one of my girl crush.
Her style inspired me so much lately. I coordinated this outfit with her in mind.
Well, as much as i adore her style, i'm not a big fan of her make up.
I find it too much, too reddish that sometimes she looks so weird. Not to mention her awkward face on most of her self portraits like she's in pain or something. I think she looks great on soft pink lipstick. And a little smile won't hurt either, Miss.
Still, i love her style. Not as much as i adore Ena Matsumoto. But big enough to make me visit her blog almost everyday.
Here are some of her styles that inspired my outfit on this post.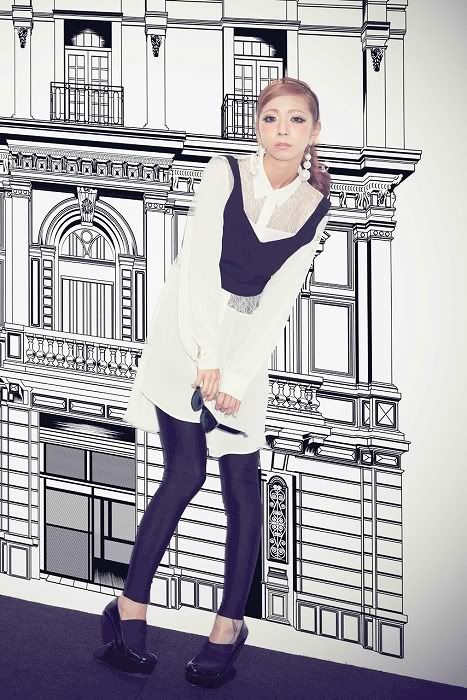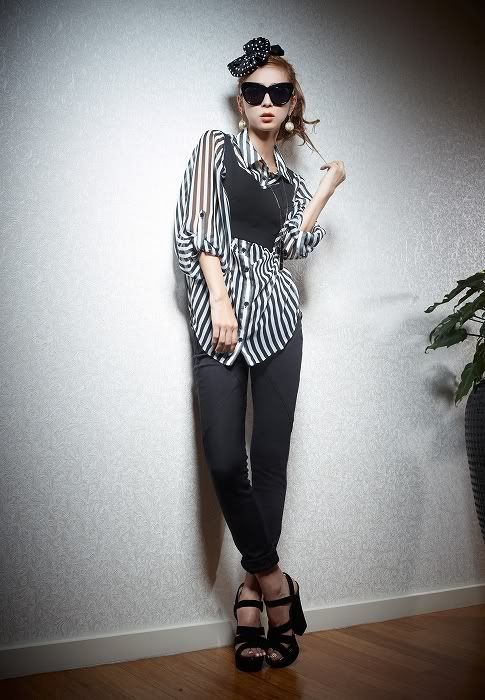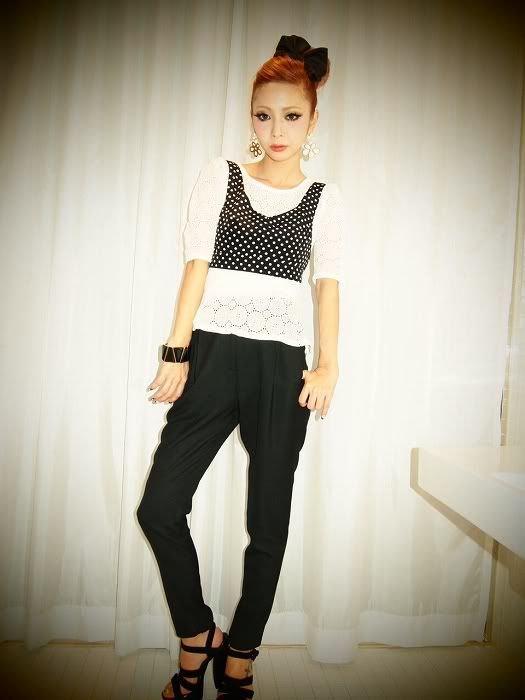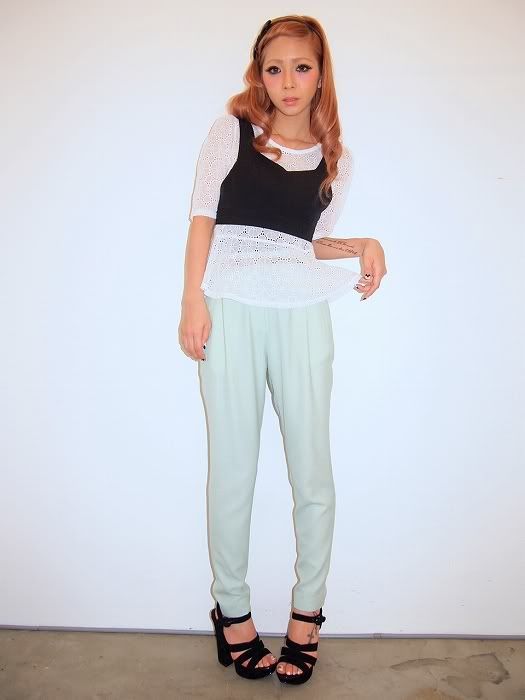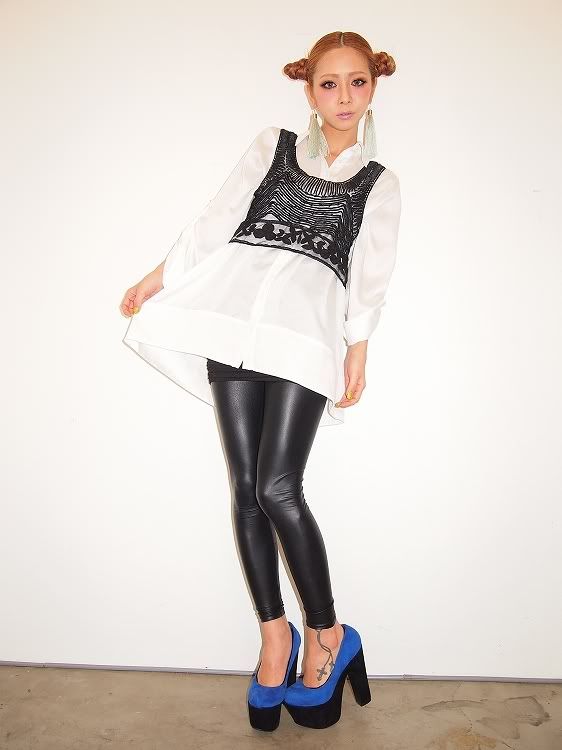 Source : MOMOKO's BLOG
And my version :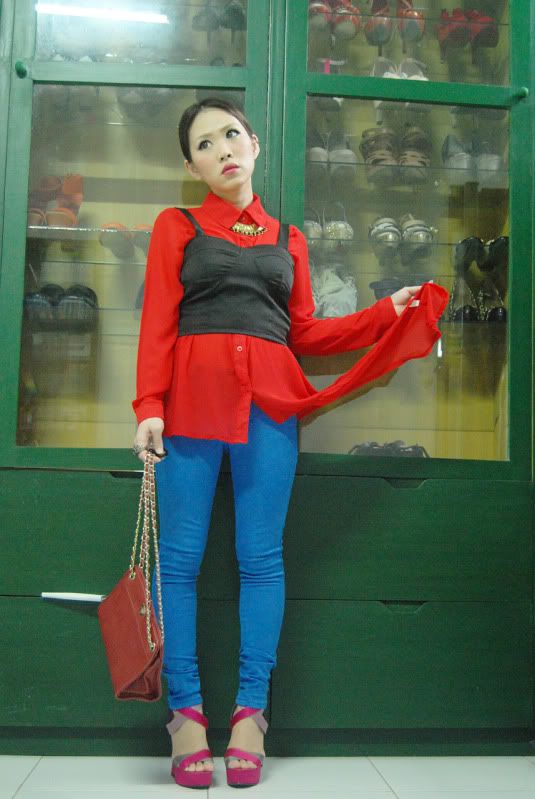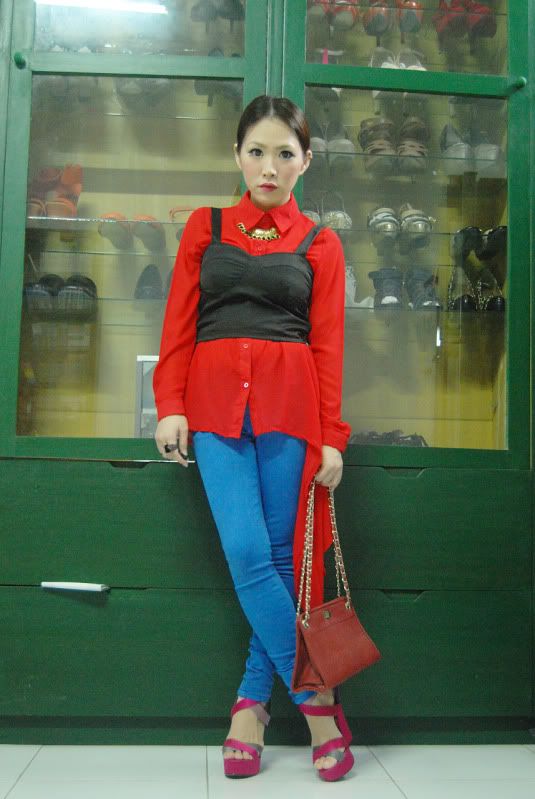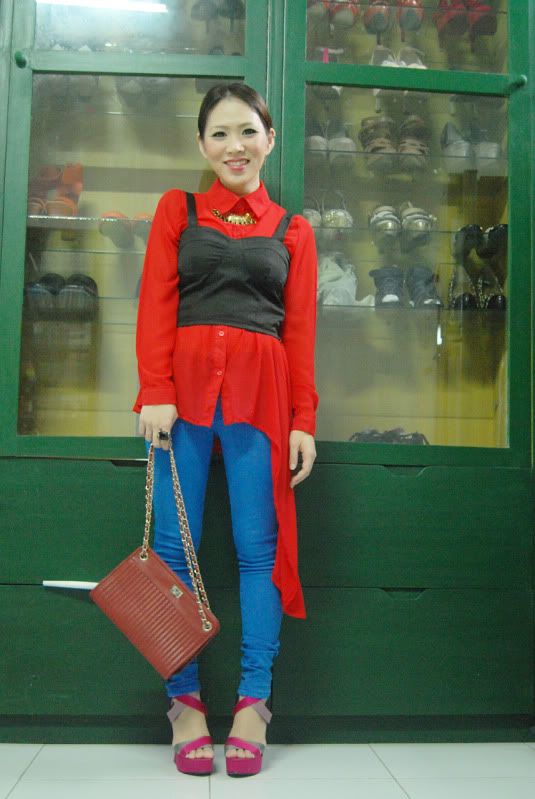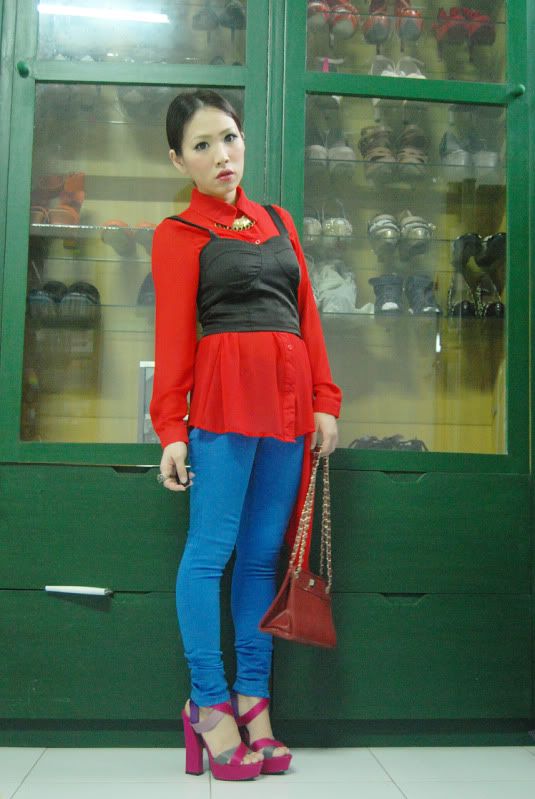 Asymmetrical Sheer Button Up Shirt & Satin Bustier : Just Wanderlust; Denim Pants : ZARA; Chained Bag : Mango; 3 Tones Platform Heels : Gojane
What do you think?