Mustard & Polka Dots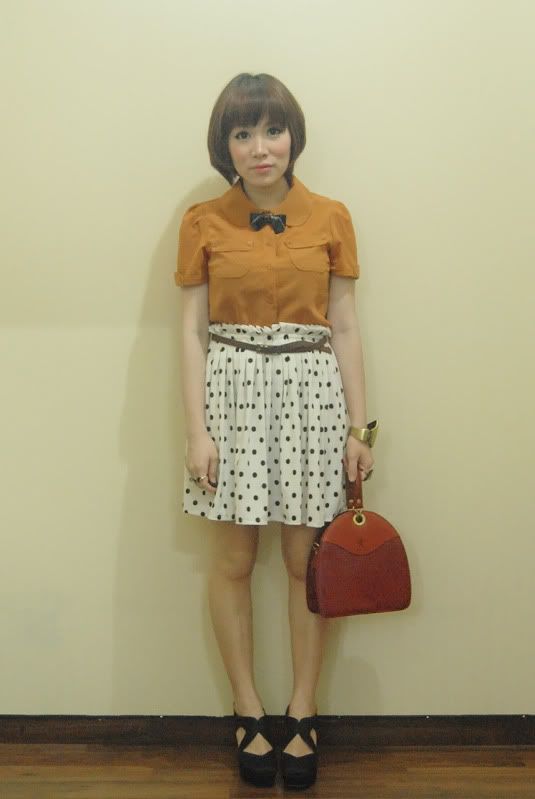 Finally, i have time for blogging, thank God.
Spent my December on Philippines to visit my brother & sister in law with family,
and still busy with my job, i barely had free time for blogging.
Anyway, a bit late, but i wanna say merry christmas and happy new year to you all.
Let's hope for the best in 2012 :)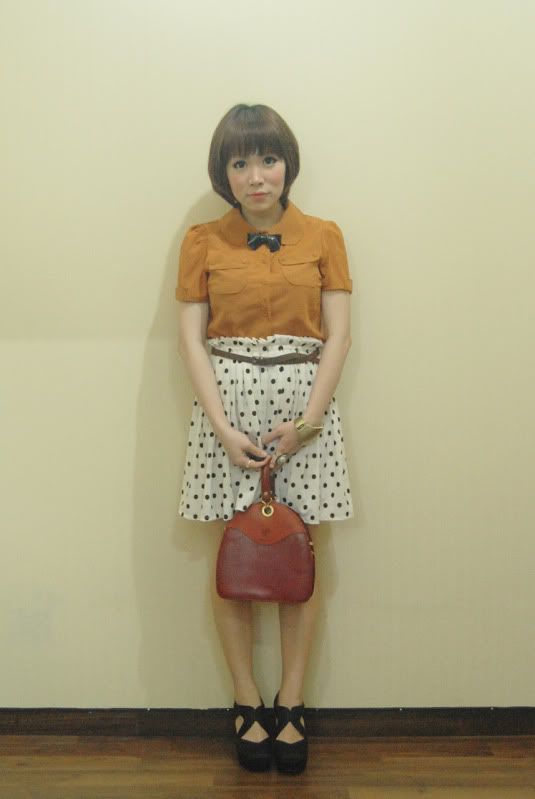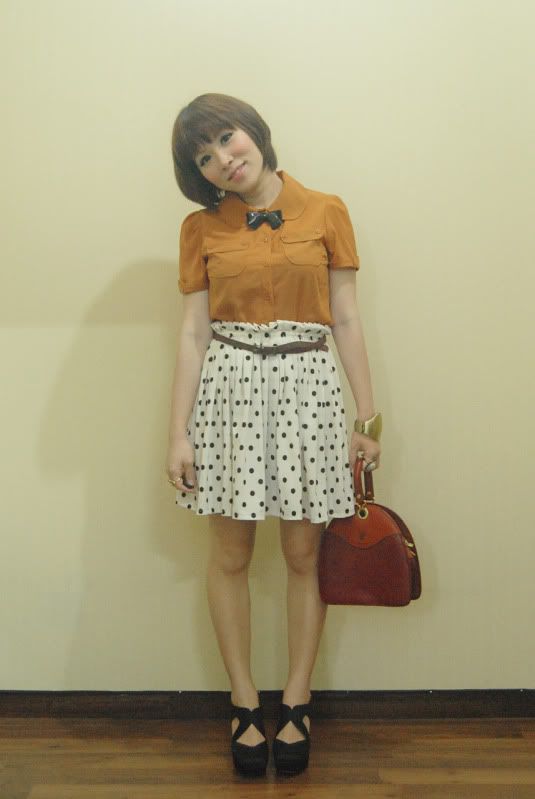 Just Wanderlust top/no brand bow brooch/Just Wanderlust skirt/Miu Miu platform heels/grandma's vintage bag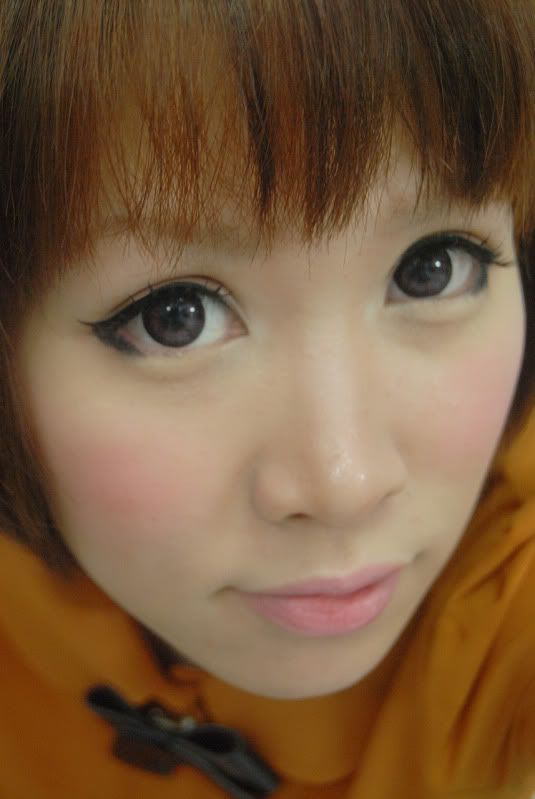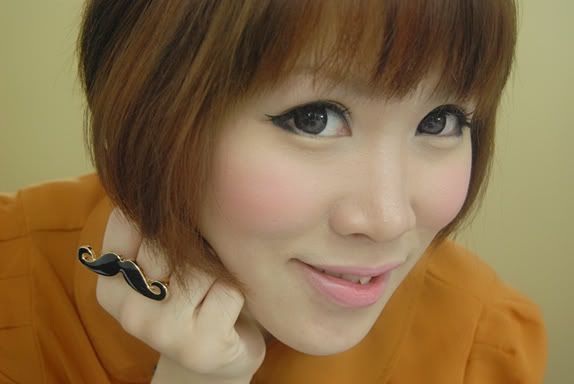 FACE
MAC prep+prime skin visage
Chanel Mat Lumiere
Revlon PhotoReady pressed powder
UD All Nighter
Coastal Scents blush palette
EYES
UDPP
Revlon eyeshadow (lupa tipe nya)
Anastasia
Beauty Express for eye brows and eyes
falsie
scotch
Dolly Wink liquid liner
Revlon Color Stay pencil liner
LIPS
TBS lip balm
NYX RLS Strawberry Milk