Happy Independence Day, Indonesia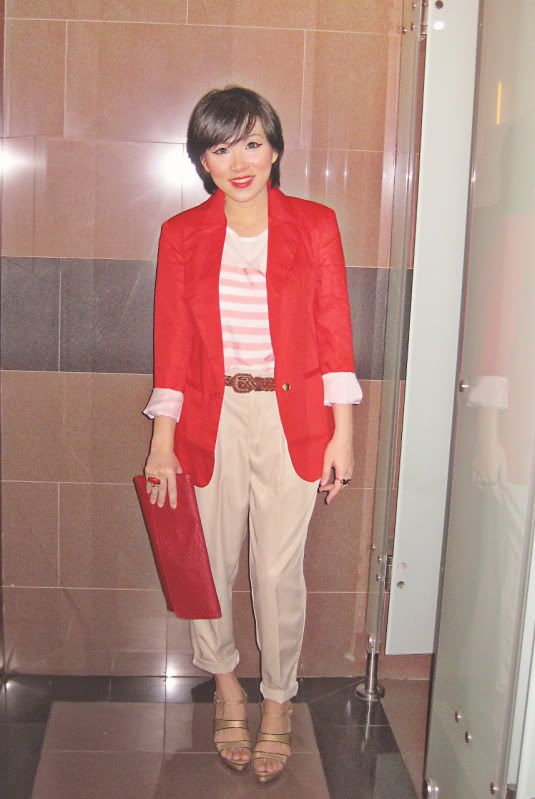 Just a quick post before i go to sleep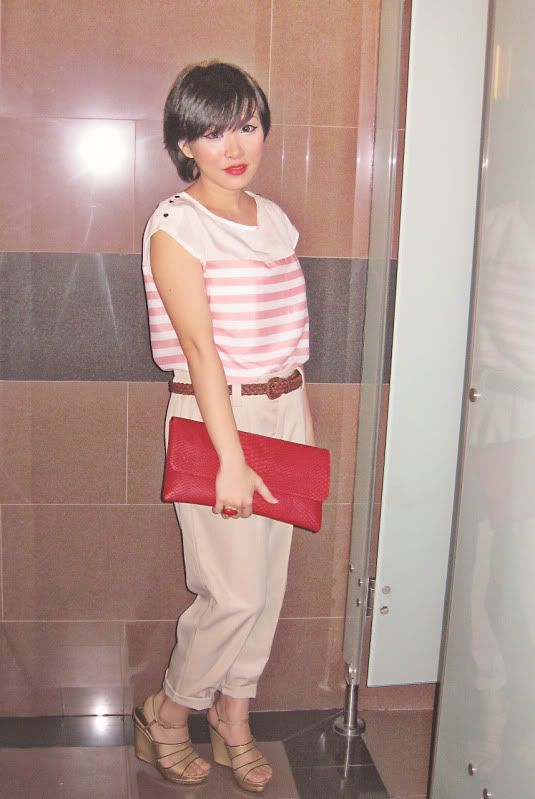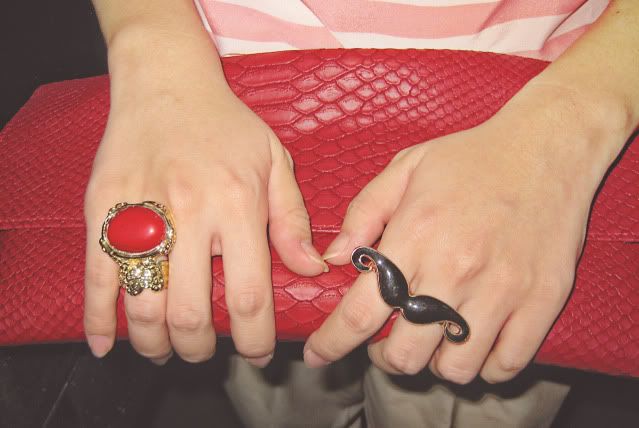 I didn't plan on a thematic outfit. In fact, i completely forgot about the whole independence day thing until today.
Chose the whole look to match my new gorgeous red blazer from Just Wanderlust.
What a funny coincidence :)
Blazer & Pants : Just Wanderlust | Top & Clutch : Chloe Room | Belt : Unbranded | Mustache ring : RINGLICIOUS | Red ring : YSL
Some self portraits ... Wore red lipstick to complete the look ;)
I was a bit afraid to wear red. But i guess i looked ok.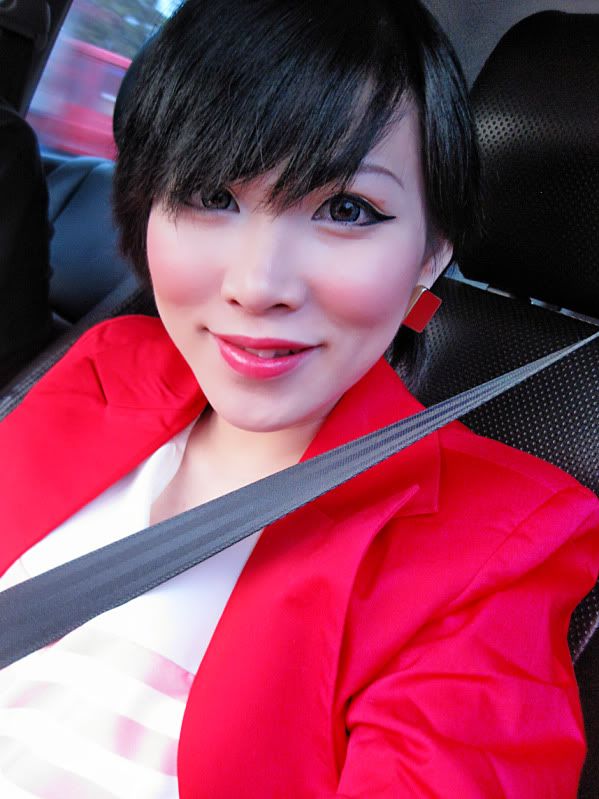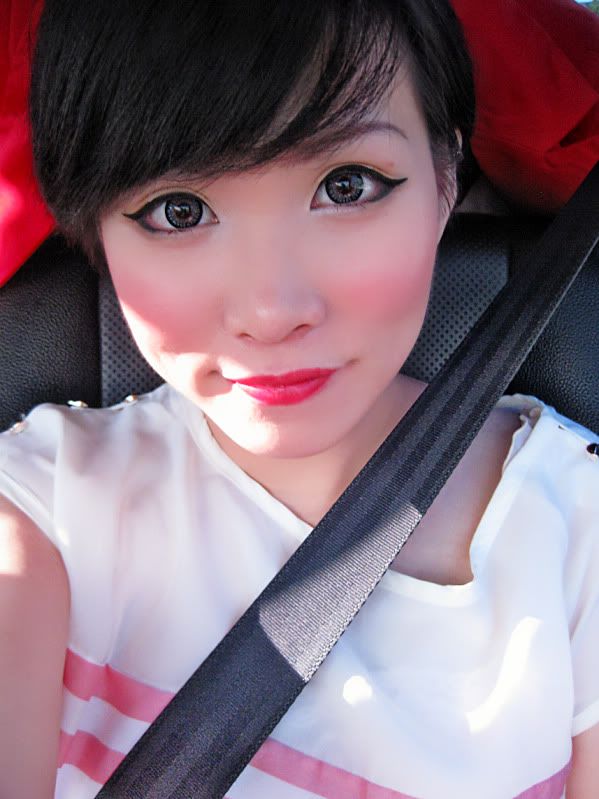 MAC Prep+Prime Skin Visage | Chanel Mat Lumiere | MAC Fix+ | MAC Studio Fix | Coastal Scents Concealer Palette | Coastal Scents Blush On Palette | Dolly Wink Liquid Liner | MAC Eye Kohl | NYX Round Lipstick Snow White
Well then, Good night !