Color Me Bad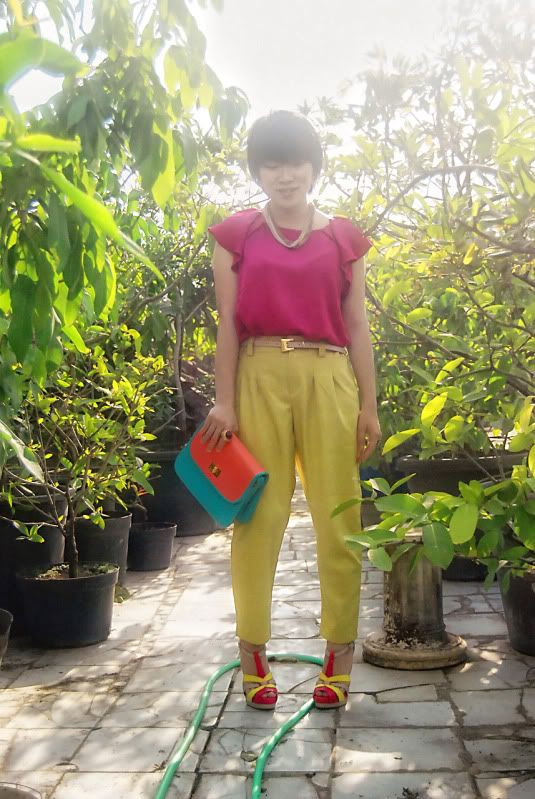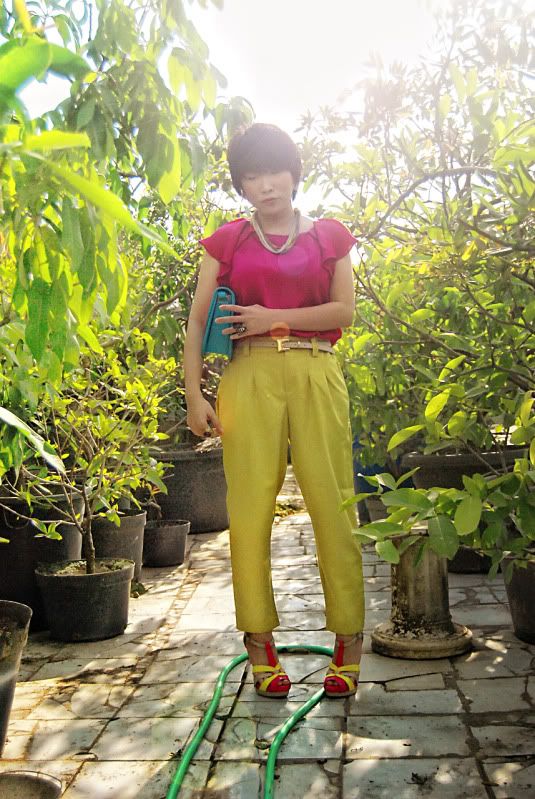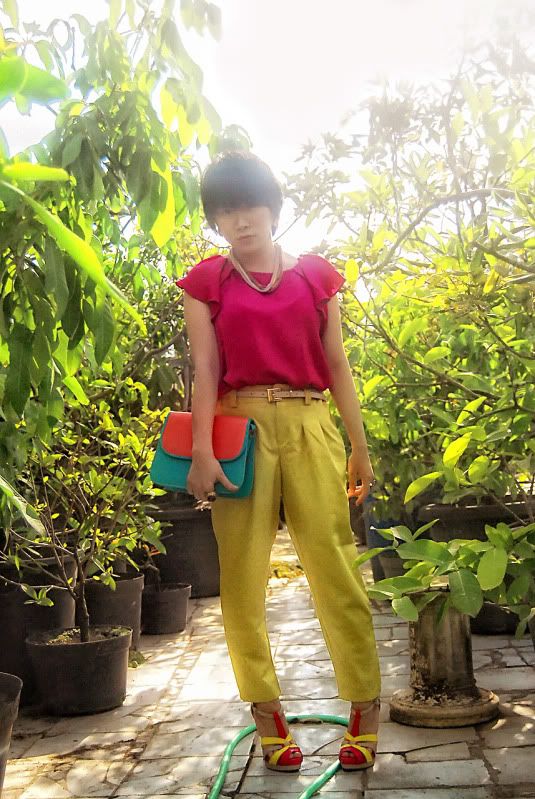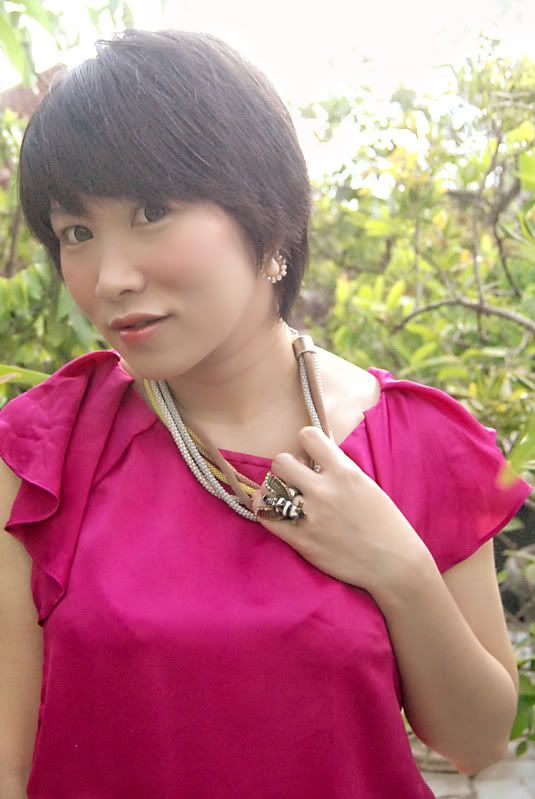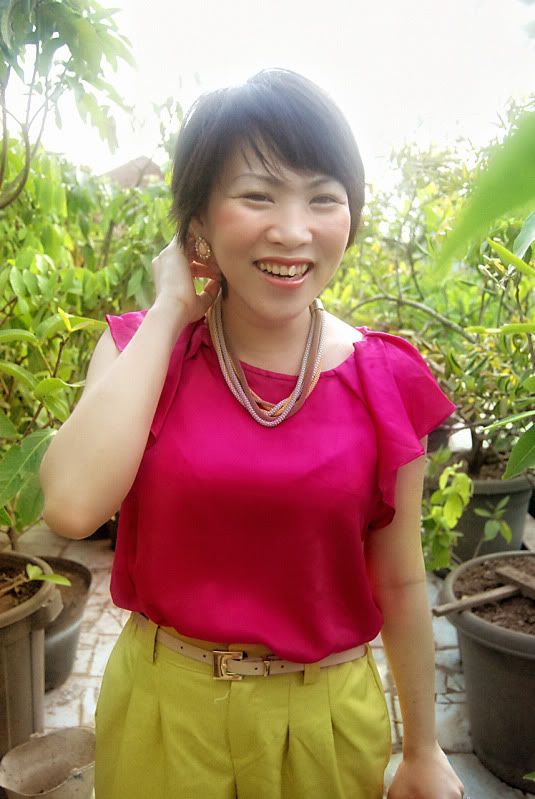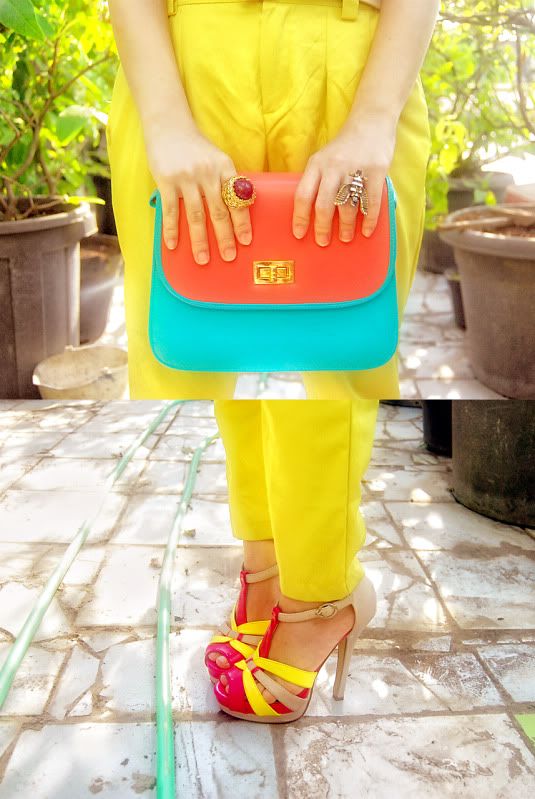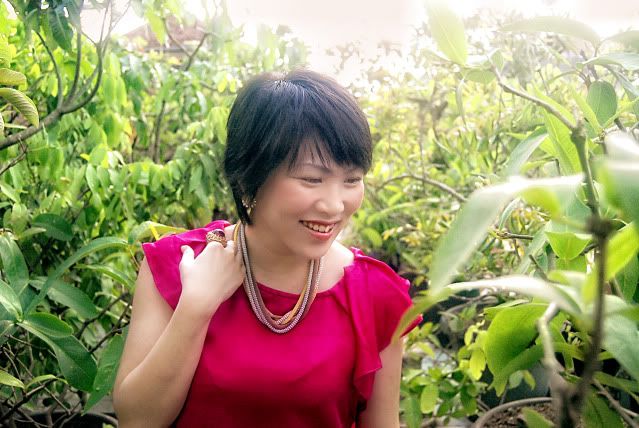 Outdoor photo after almost a year, thank God !
I forgot how fun it is to take photo under the sun, and how pretty the result is !
These photos were taken by my hubby on dad in law's garden.
Yes, my dad in law loves gardening. He even uses some spaces on our rooftop for his plants.
And, yes, it could be my new favorite place to take outfit photo :p
I thought colorful outfit would be perfect for my first outdoor photoshoot.
So i picked out fuschia top and mustard pants from
Just Wanderlust
(my favorite online shop!), classic bag from Bangkok and some accessories from
Closet Stories
. The bird ring is a gift from them too. And lastly, my colorful strappy heels from Paprika/Gojane.com.
It felt nice to wear colorful outfit, boosted up my mood :)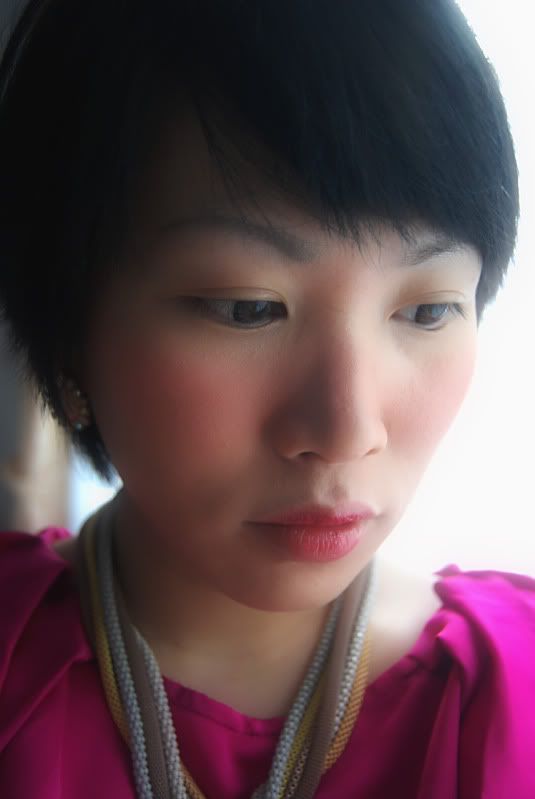 didn't wear much make up, just foundie, powder, blush and lipgloss.