Wine Lips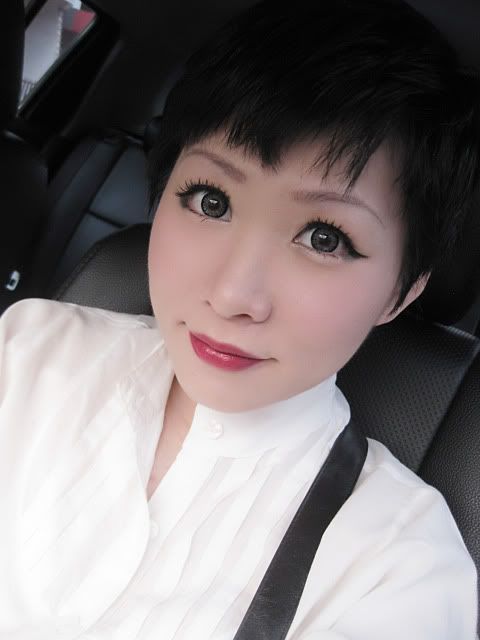 So this look was inspired by my current favorite blogger Nicole Warne of Gary Pepper Vintage.
I was never into dark or red lips, i didn't like bold lips cause it draw too much attention. But i started to fall in love with this color since i saw her using it.
I thought i should give it a try, but i wasn't really sure. What if i buy it and i look like mad woman on it? So i bought Revlon since it's a lot cheaper than the Dior she used (so I won't be regret it if it doesn't suit me). Bought the Super Lustrous Lipstick in Baby Berry and the lip liner too, Revlon Timeliner For Lips in Plumwine.
And......................................................
ta-da, i think it suits me reaaally well. Don't you think ?
Even my hubby loves it :D
I'm planning to buy the darker shade, and this time i won't hesitate to spend my money for it :D
Maybe i'll go for Chanel Rouge Coco in Paris as Nicole's suggestion.
If Revlon has the darker shade, i think i will go for Revlon.
Despite the price, i think it has good quality.
It has good pigmentation and it doesn't dry my lips.
If you're on budget but still has big passion for make up, go for Revlon !
So here's the pictures of me and my wine lips *wink*
NO FLASH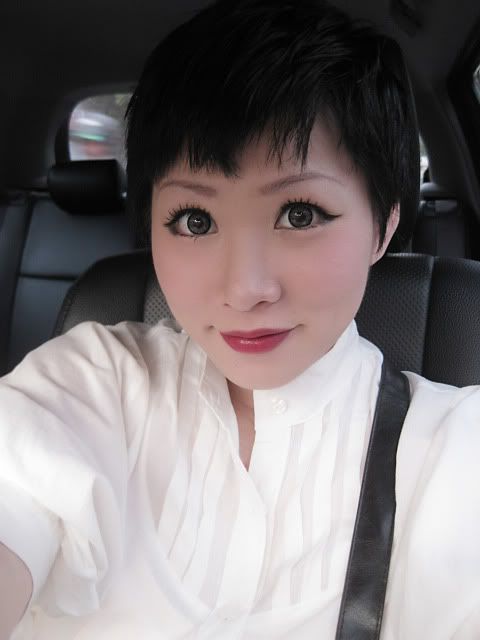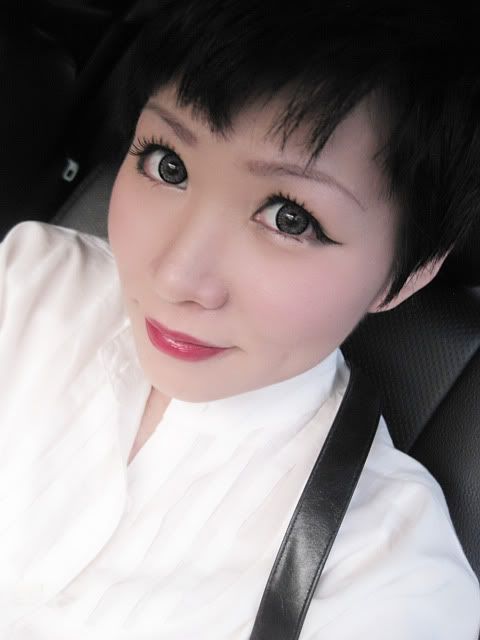 WITH FLASH