Hot And Sunny Day
"Leather and jeans, garage glamorous
Not sure what it means
But this photo of us it don't have a price
Ready for those flashing light
"
(Lady Gaga - Paparazzi)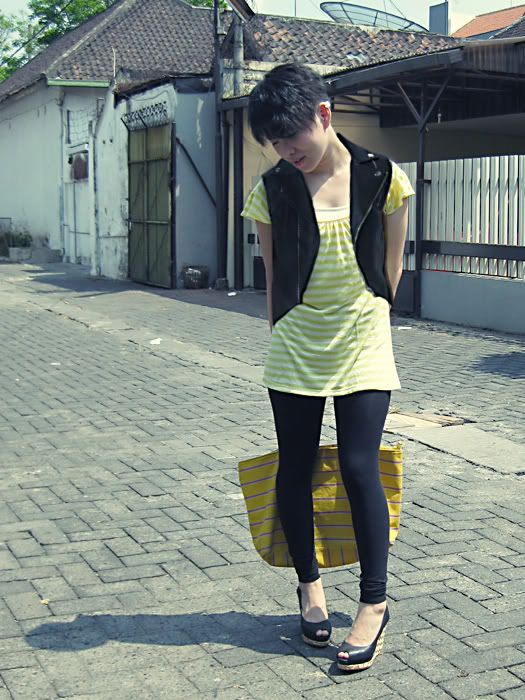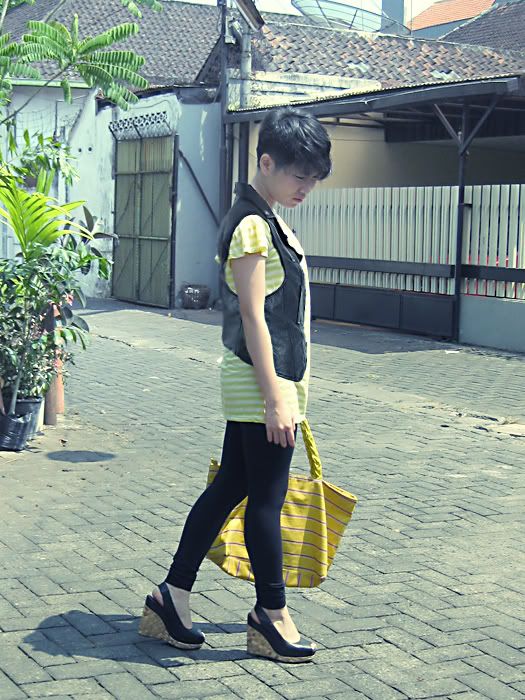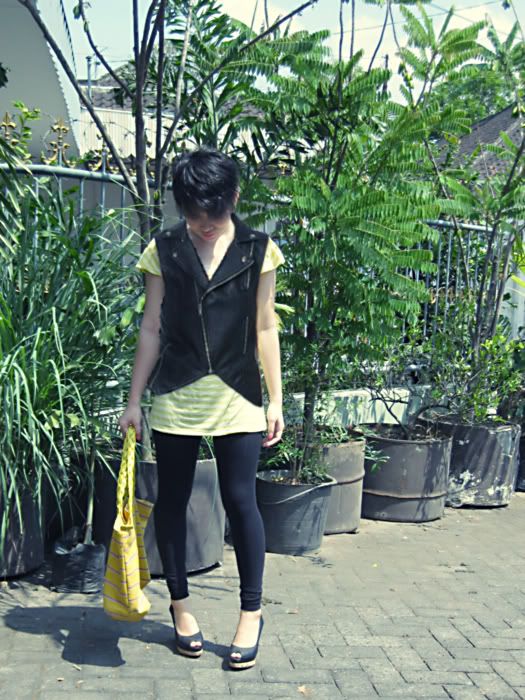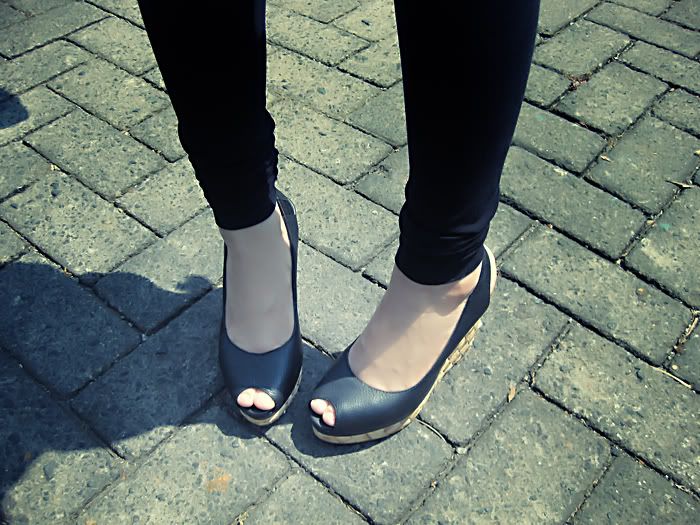 Leather vest : Urban Outfitters; Yellow shirt : H2O; Random white tank top; Zara black leggings; Steve Madden wedges; Random yellow bag
This is what i wore yesterday at Malang, my hubby's hometown.
It was taken in front of his house.
It was a hot and sunny day, so my hubby was grumbled when i asked him to take photos hahaha.
Follow me on Twitter : Pwincessbebe
Anyway, i got questions from some girls, about could they put my link on their blog or not.
Thanks for asking, i'm so happy (:
and my answer is yes, you could <3 br="">
xx
3>