Saturday
What i wore yesterday
DAY

White asymmetric tee : Rocker Room; Black washed jeans : MNG; Black open toe shoes : custom made
NIGHT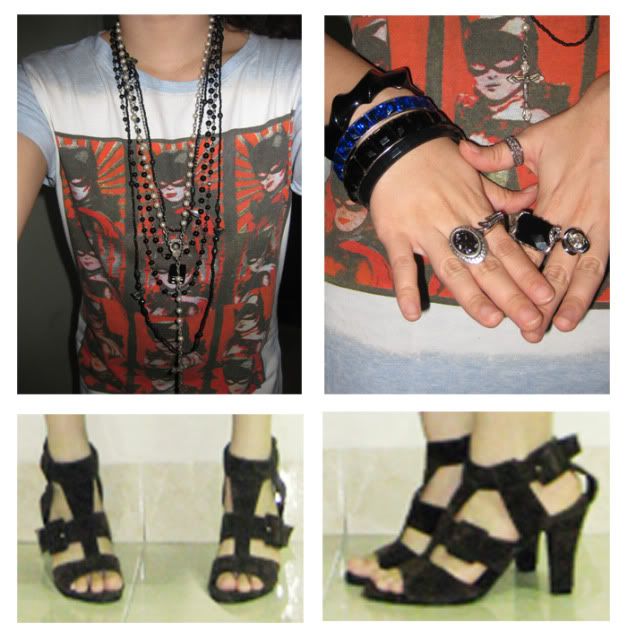 Vintage washed tee : I <3>3>
Ah, i haven't write about my new curly hair.
Apparently i was using the wrong hair roll, so instead of look like MK,
i more look like Han Ji-eun (a girl from Korean TV series, Full House), hiks.
Crab.
Yesterday night, i went dinner with Yuni and Ichi at Dante Cafe, Galaxy Mall.
I didn't join the crowd at Tunjungan Plaza for midnight sale, since i was still grounded, not to shopping until July -_____________-"
I wore a casual outfit, cause i didn't have mood for dress up,
the outfit was inspired by Olsens twins.
Recently :
Obsessed with Ghost Whisperer and got paranoid every night after watched it, lol.