Dress My Age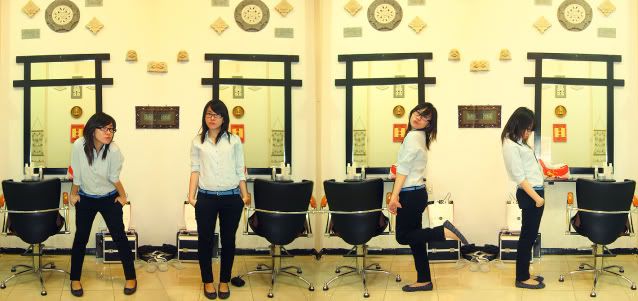 Blue shirt : random; Black Pants : NYLA; Blue Studded Belt : Zara; Polkadot Flat Shoes : GAP
It's like been ages i don't write any post.
Been busy here and there,
next Sunday i also have to go to Jogjakarta for another make up job.
And this is what i wore about week ago to work.
I look my age, huh ?
I hate being 25.
Damn.
Ah, and i got featured on LOOKS Magazine this April.
Thanks to LOOKS Magazine for the opportunity,
and thanks to all who had sent me felicitations :)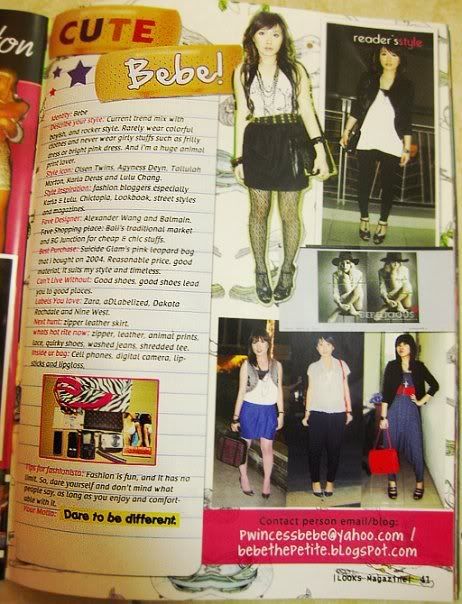 I don't have scanner, sorry :D