Wang Is My Hero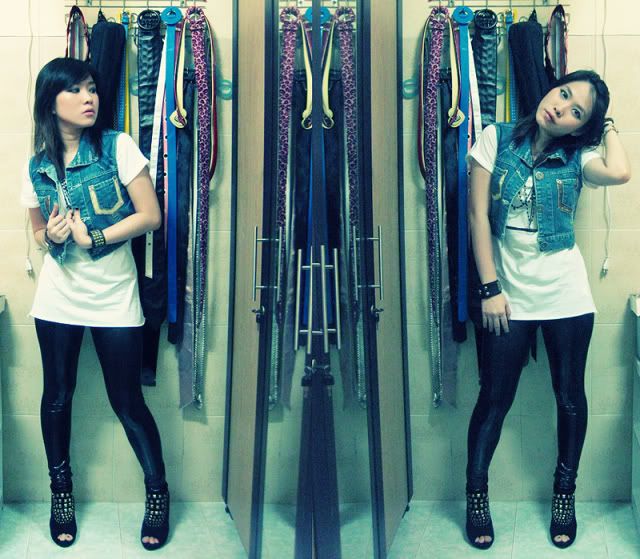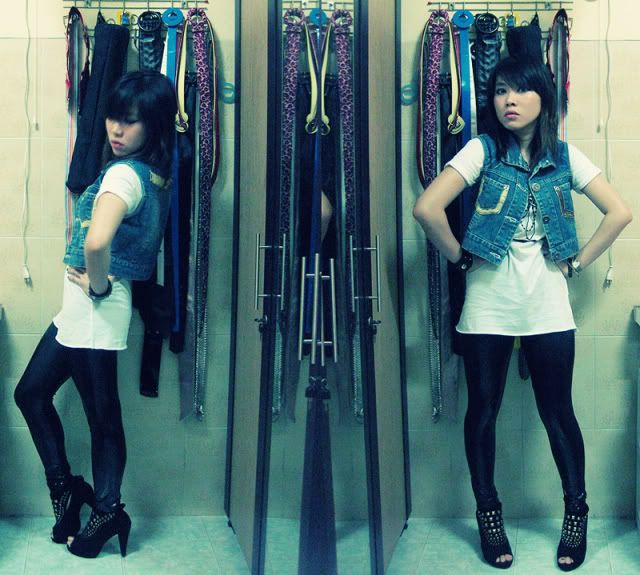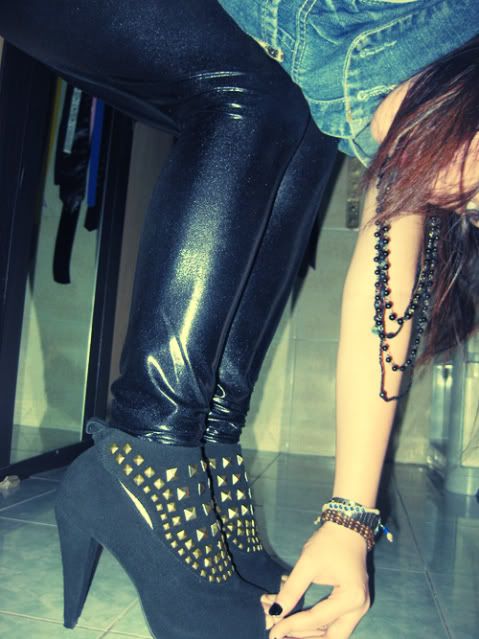 Vest : thrifted
Shirt : Zara
PVC Legging : random
Boots : Belle by Mitchybelle
Accessories : random
This look is totally inspired by Alexander Wang Spring 2009 collection.
I love the 90's rock n roll vibe from the vest and the boots.
And this is my first time wearing a PVC legging,
it's so late, i know, i'm suck,
but hey, it's better late than never, right ??