Skin Food Fresh Fruit Lip & Cheek Apricot Review & Swatch
Have i told you that i will be doing my cousin make up on her wedding day?
Since it will be on the beach, my cousin asked me to do a natural dewy make up for her.
So i begun to search a perfect tools for it. I've found most of the tools i need, minus the blush on.
I still couldn't decide what blush on should i use for her.
Until some of my MUA friends told me to use a cream blush on, instead of the powder one to give a perfect dewy look. And most of them suggested me to use Bobbi Brown Pot Rouge.
BUT, i didn't have any experience with cream blush on before, and Pot Rouge is quite pricey, i couldn't risk my money to something i didn't know. So, i decided to buy a cheaper one. You know, just because if i turned out hate it i wouldn't regret it so much.
And then, my other friend suggested me to try Skin Food's cream blush on. She said she wears it and loves it. So, as you can guess, i bought it :p
I bought it from
Prinsessa Boutiq
, an online shop on Facebook. The owner is my old friend, Cintami.
I bought it for, uhmm, i'm not sure, maybe IDR 90k. I forgot. But not more thank IDR 100k, i certain.
I chose the apricot one, because my cousin likes it.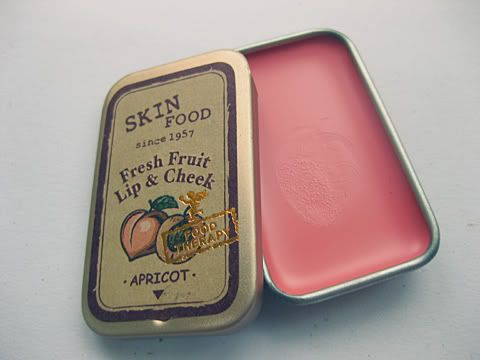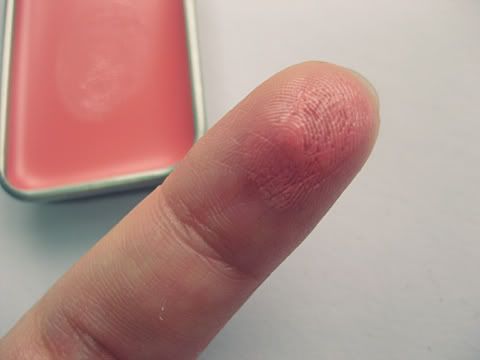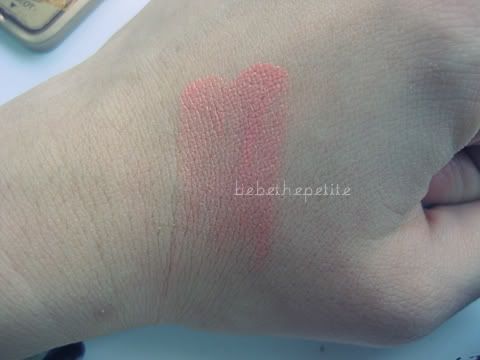 My thought about this product:
My first impression when i saw it was, it's cute!
I love the sticker on the front, it has a little bit vintage touch IMO.
It's pretty small with metal tin with a sliding lid.
The color is pretty. But don't expect it to be as intense as it looks on the pan. It's quite sheer actually. No, not 'sheer' sheer. Only it's not as pigmented as i thought it would be.
BUT, it goes so well for an everyday, natural look. So fresh and summer-y.
The texture is creamy but not sticky and easy to blend out. Also, it has the cutest smell!
It's smell like candy, i love it so much.
Only, maybe it's because i have the most oily skin in the whole wide world, it doesn't stay long on my cheeks. It shifts around easily.
I tried to mix it with Make Up Forever HD Blush, stacked it up with powder blush on and powder, still made no difference.
Is it my skin or maybe oily skin is not cream blush on's best friend?
Will i repurchase it? Maybe not. But i don't think it's a bad product. Maybe it's just my skin. Because i read lots of good review about it.
And after i tried my first cream blush on, i think i'll buy Pot Rouge.
So curious, will it gives better result, or maybe i'm not destined to wear cream blush on?
Will test the Skin Food on my cousin soon though and planned to blog the result *fingercrossed*
Ok, that's it for now. Hope you enjoyed this review.
Ciao!