Nyx Round Lipstick Black Cherry Review
If maybe you don't know, i'm a fan of dark red lipstick.
I began to like this shade after i saw Nicole Warne of Gary Pepper worn it. Tried it and loved it ever since.
I love how it gives me a mature, sexy or goth look, depends on how i style my make up and outfit.
One day i saw Sweetpie updated her bbm picture with Nyx Round Lipstick in Black Cherry.
And decided to add it to my dark red lipstick collections.
Black Cherry is s a brick red shade. A bit darker than i expected, but the color is pretty. It compliments my skin so well. My skin looks brighter when i use this lipstick.
The color might be too gothic for everyday use, but it's great for a party. Great for glamour or classic 40's look. It has creamy texture and do not dry up my lips at all. And it is very very pigmented, just one swipe is bright enough for everyone to see.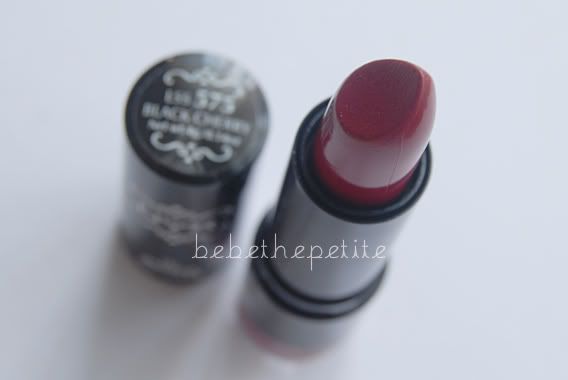 Only, i don't like that the staying power is weak. I have to re apply it again after i eat or after 2 hours or else my lips will look messy. And also, i hate that it's easily bleed and shift around. I have to be extra careful when i'm using it.
Will i repurchase it again? Hmm.. Maybe no. I think i will find another lipstick in same shade but better quality. I need make up with good staying power, because i'm not a person who'll check my make up again and again, it's too bothering for me.
But, if you're on budget and you don't mind to re apply your lipstick from time to time, and if you like the color, go for it :)
The swatch on my hand and lips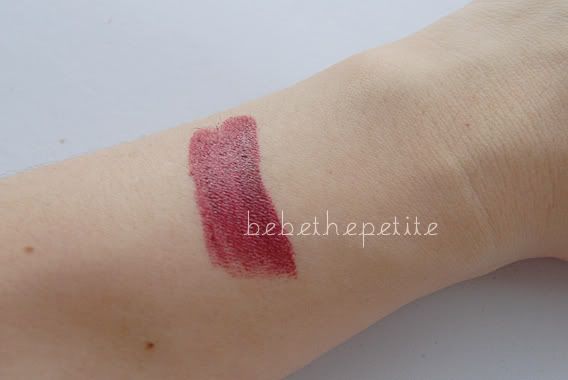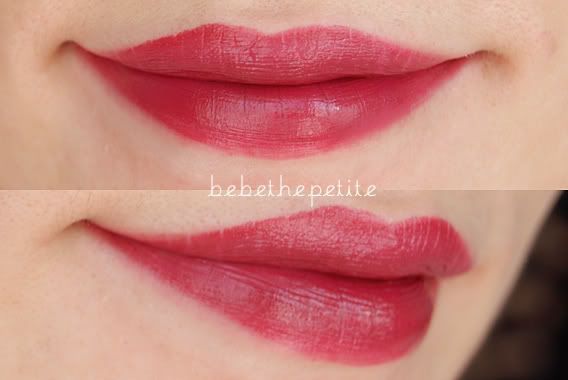 Final Opinion
Pros:
Cheap
Easy to find
Pigmented
Doesn't dry up my lips
Cons:
Poor staying power
Easily bleed and shift around
The shade is too dark for everyday wear
And these are my selca photos using the Black Cherry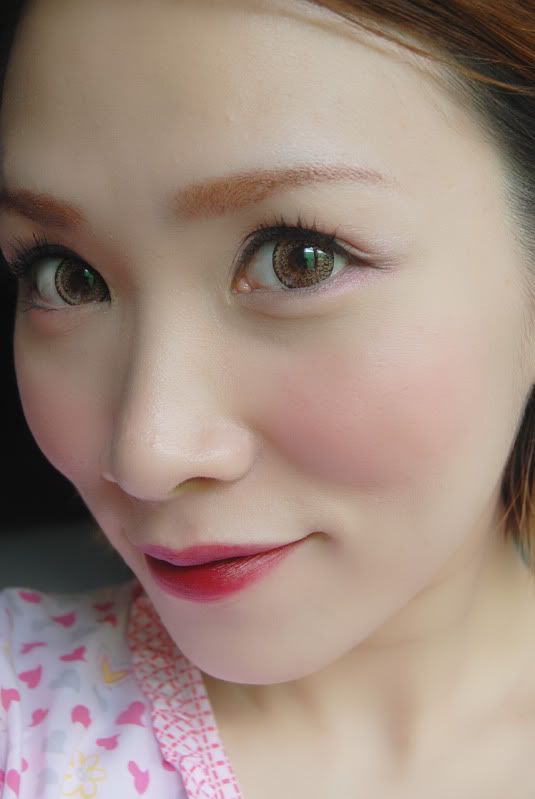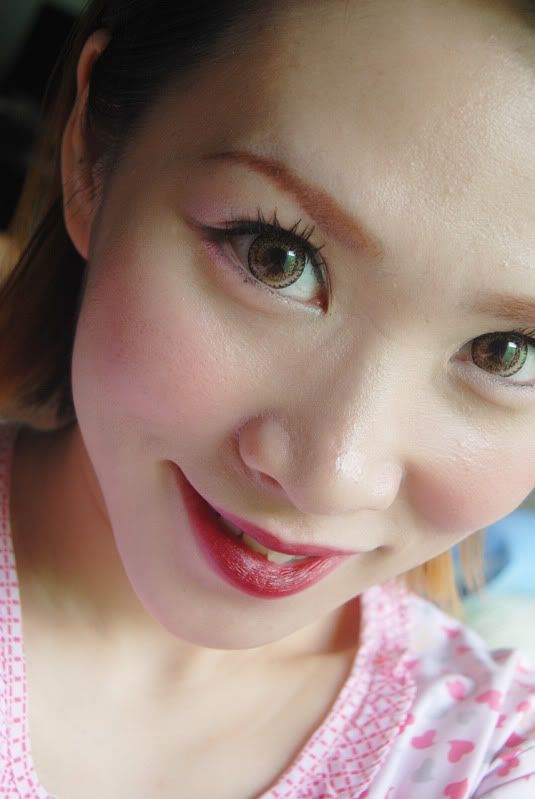 That's it for now :)
Will do review more soon.
See ya
xx