Florals And Aviators
My blog had never been this active since, uhm, forever?
I got lots of spare time these few days so, yeah, here i am blogging like there's no tomorrow.
So this is what i wore yesterday.
Wanna show you guys my recent favorite pieces, my crop top and floral shorts.
I styled it with lace up booties for refreshment, because i wore too many feminine shoes lately.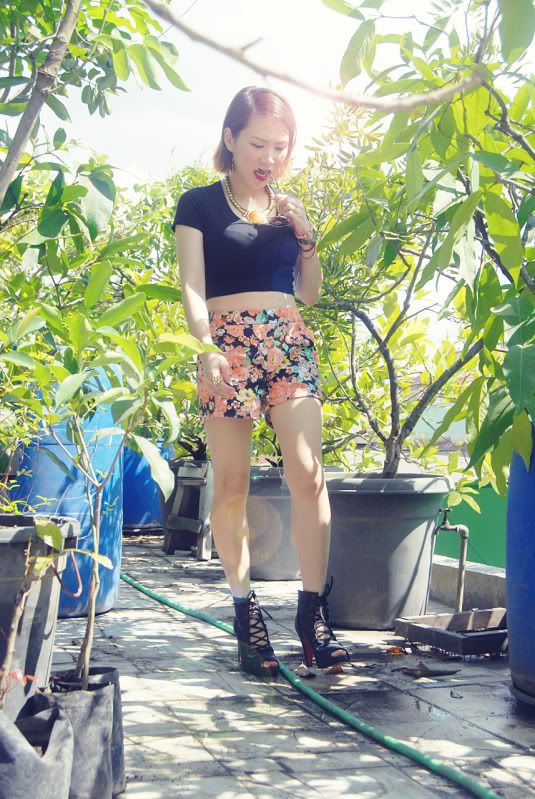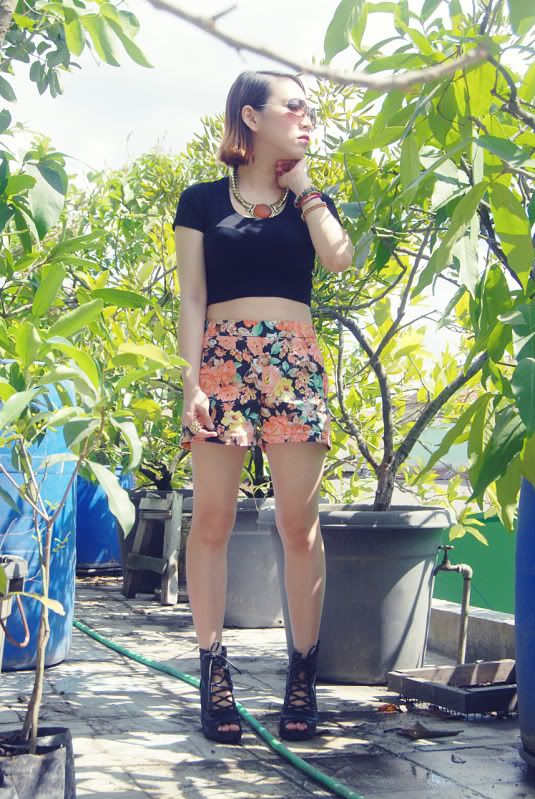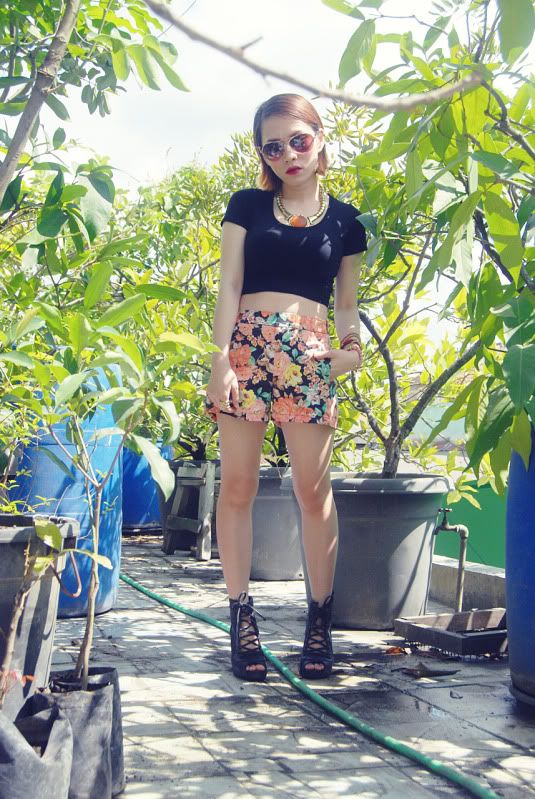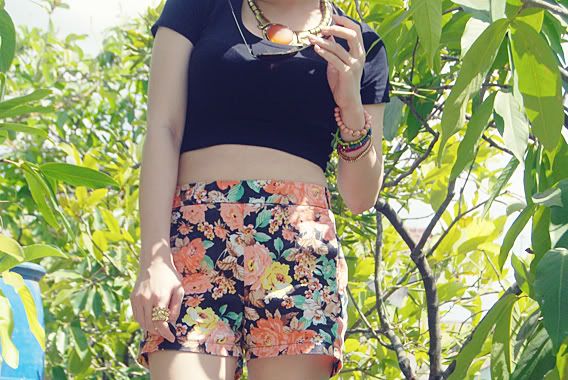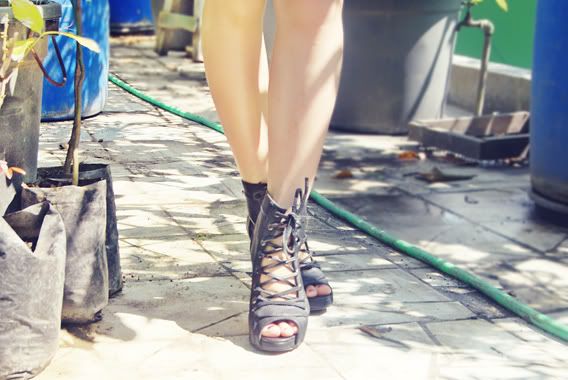 Of course, living in small town like Malang, i wouldn't go out like this. I covered it up with a slouchy cardigan and changed my boots with a comfy flats. This fancy look was only for blog purpose and for me having fun. I wouldn't mind to wear this if i were in Surabaya though. Although some people would still stare at me and maybe gossiping about my weird outfit, but some would still understand, since there are more "fashionistas" in Surabaya. I bet their outfit are way way edgier and fancier than me.
If you like my lipstick, wait for my next post. I will review the lipstick that i wore here.
I planned to post it today too, but since i got my pms and my mood went down to the lowest level, so .... -______-
You know, this is my 2nd pms after the whole pregnancy and breast-feeding program. I didn't have PMS for 2years and 2months! And i secretly enjoyed it. Of course because i didn't have to go through all the mood swings, the pain and the weird wet feeling down there. So i bet you can imagine how irritating it was to have it all over again. I didn't expect to get the PMS very soon because i'm still on breastfeeding program. So when i knew i had it, i was shocked, i stared at my pants for a long 10 seconds, thinking what's wrong with my body? I almost got paranoid thought that i might be having a bad disease, when finally i realized that it's a PMS blood, duh. So dumb, lol.
Well ok, that's it for now. I'll rest my aching tummy huhuhu. Til next post, ladies. Have a good night.
xx