Dress Inspiration
Husband's cousin wedding party on October, an indoor wedding party. And my cousin's wedding party on November, a beach party at Bali, yay.
Although it's still several months ahead, i already planned my party dresses :p
The first one is for my hubby's cousin.
The family member color theme is tosca. But.... because i'm not main family member, i don't have to wear it, thank God. Not that i don't like tosca, but i got so bored of it because, most of people i know, use tosca and maroon for the family color theme dress. It's too common.
I was about to make something like this Stella McCartney dress from her Evening 2012 collection
But....... When i saw Elie Saab Fall 2012 Haute Couture collections the other day, i changed my mind.
I was totally in blown away by those pretty dresses. Gorgeous material, beautiful cut and very princess-like!
I would probably make something like these two black dresses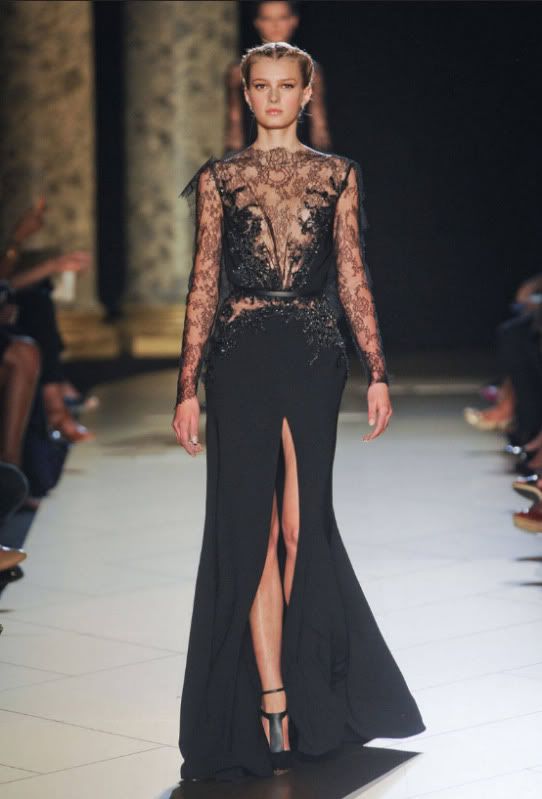 Why black? Because besides looking feminine and all, i want to pull off a mature look too. Well, you know, i'm a married woman now, and also, i'm 28 now *le sigh*, i want to make a new impression to my husband's big family *wink*
Anyway, which one do you like most for me? Is it the first one or the second one? I prefer the first one, but we'll see.
Some of the collection that i like too. Well, i like every piece, but for this party, these dresses really fit into what i have in mind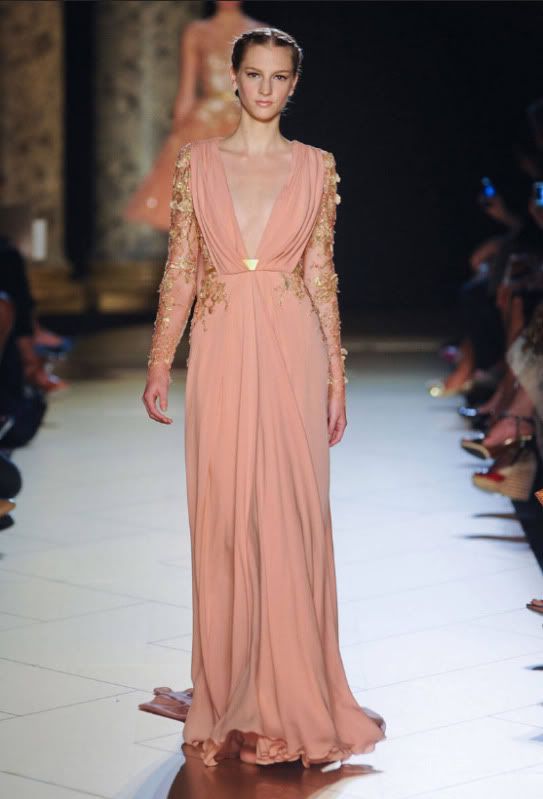 And as for the beach party, the color theme is coral. I cannot skip this one, because the beach party is a private party, only 20 people will attend it, and the dress code for the ladies is coral. The bride personally bought us the cloth material. When i said i cannot skip it, doesn't mean that i don't like it though. Because i was the one who suggest it at the first place. I mean, coral would be perfect for a beach party, right? Yes or no? xD
I already prepared a dress for the wedding reception at Surabaya (there will be a receptions at Surabaya and Jakarta also). A velvet open back maxi dress from ASOS. The color is midnight blue. But i still not perfectly sure i will wear it, because i think the color doesn't look good on me.
So, the idea for the beach party dress are these gorgeous Marchesa dresses.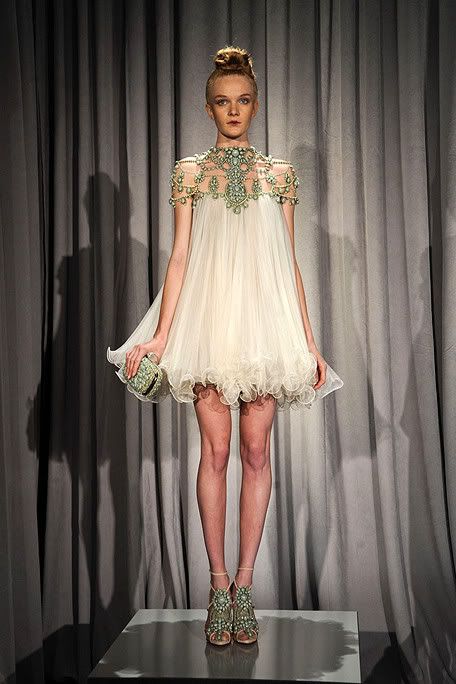 Marchesa Spring 2011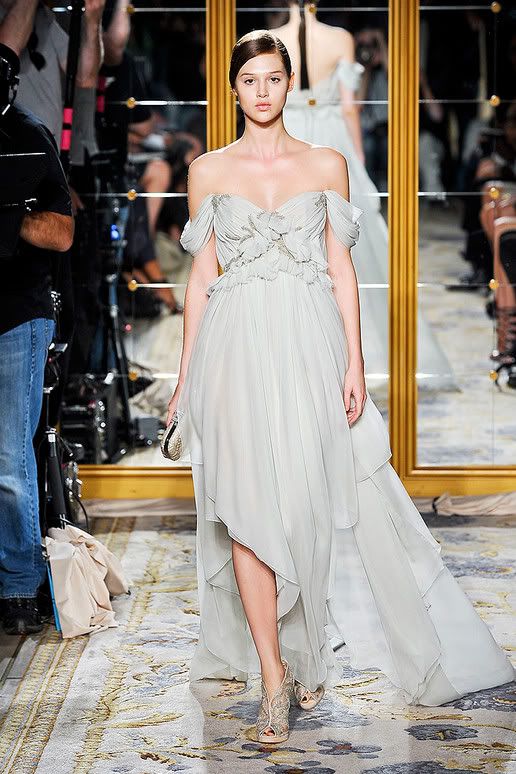 Marchesa Spring 2012
My plan is, to make the upper side looks like the Spring 2012, and the bottom part is like the 2011 one.
What do you think? I wanted to make it absolutely like the 2011 one, but i think it'd be too much. Since the bride's wedding gown is simple. I don't wanna outshine the bride really, it'd a huge fashion crime lol.
Please, please help me by giving me opinion and suggestion hehehe :p
Ok, that's it for now. I'll leave you with these pictures of Elle Fanning wearing the 2011 Marchesa dress.
Both the young actress and the dress are absolutely beautiful and perfect for each other.
I love that Elle always chooses perfect outfit for her and always age appropriate.
And, her smile is so bright like the sun. I love her.