Denim & Gold
i had an idea to mix my velvet gold skirt, which had never been used ever since i bought it months ago, with my old denim top.
The main reason why this skirt had only been laying there on my wardrobe was because i didn't have enough confidence to pull off such a bold color. Plus, it's quite short. My husband doesn't really like it when i wear mini skirt or mini dress. I wore a short bicycle pants to cover my undies, that way he couldn't complain anymore :p
Turned out, mixing it with denim top was a great idea. It brought casual touch to the whole look, even with those boots. It looked appropriate.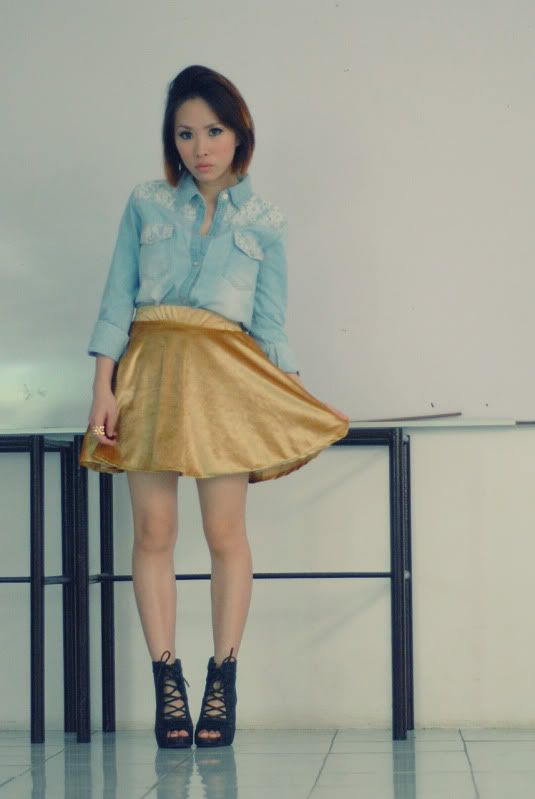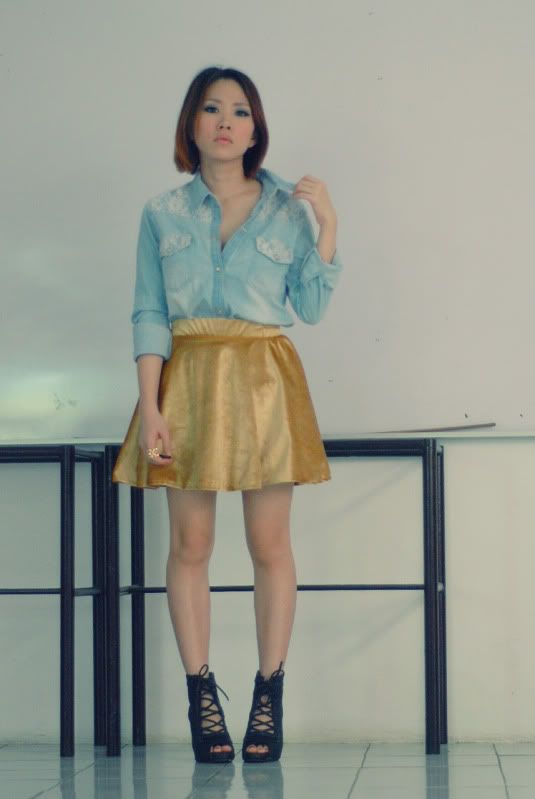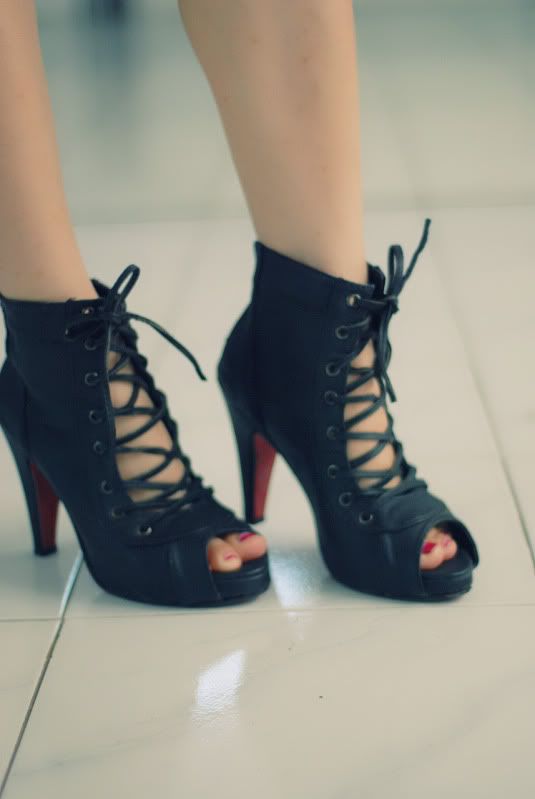 Denim top : bought at the local boutique; Velvet Skirt : Chloe Room; Boots : Unbranded, from Korea; Ring : Just Wanderlust
Have you watch Batman The Dark Knight Rises?
I think it's the best summer 2012 movie so far.
Christoper Nolan is an amazing director and i'm sad that he won't direct any Batman movie anymore.
My only hope is that Christian Bale will still be Bruce Wayne on the next Batman movies.
I can't wait to see him and Joseph Gordon Levitt teaming up as Batman and Robin, it'd be epic!