Night Routine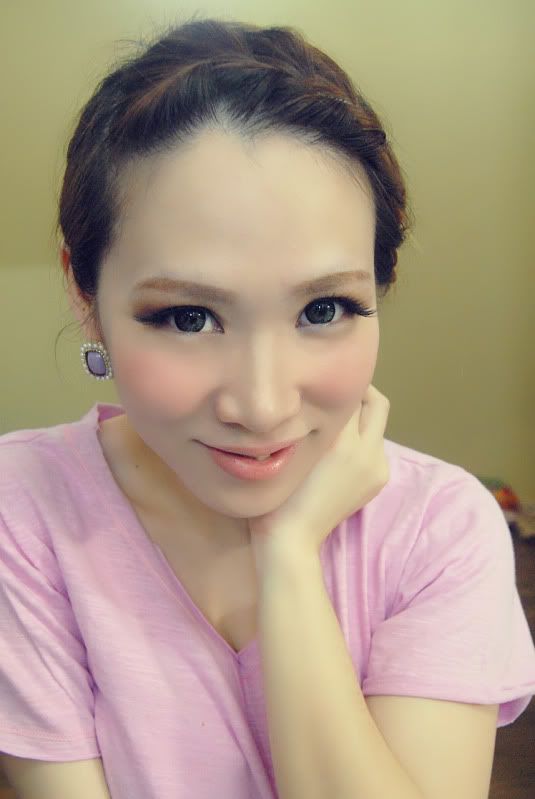 Well hello there.
Just got back from Bali and got sick for almost a week,
please forgive me for the short break.
Just a quick post because my head is still heavy,
and my medicines make me sleepy the whole day *sigh*
This is my make up about a week ago before i went to Bali.
Just a simple brown eye make up for everyday look.
I wore my new lipstick from Make Up For Ever which is my current favorite lipstick.
I really love the color. So pretty, sweet and perfect for spring. Do you agree?
Also braided my hair to get a total spring look, i guess i failed. It was all messy and ugly.
I suck when it comes to hair styling.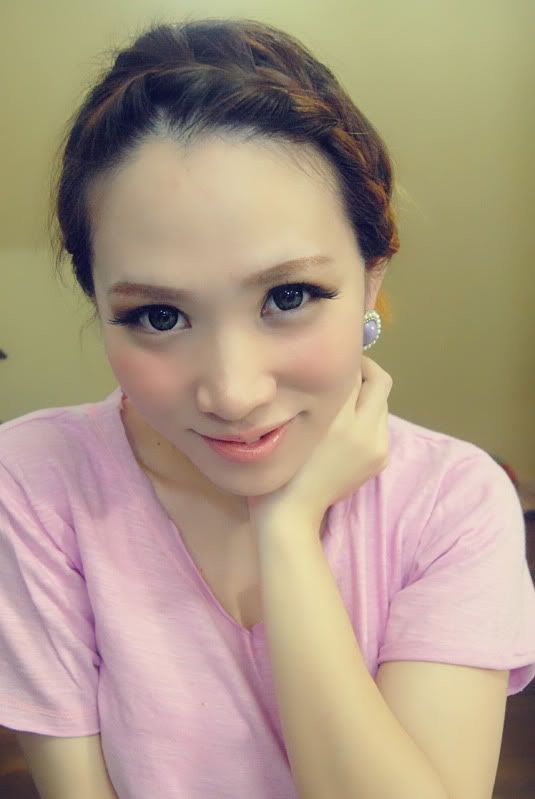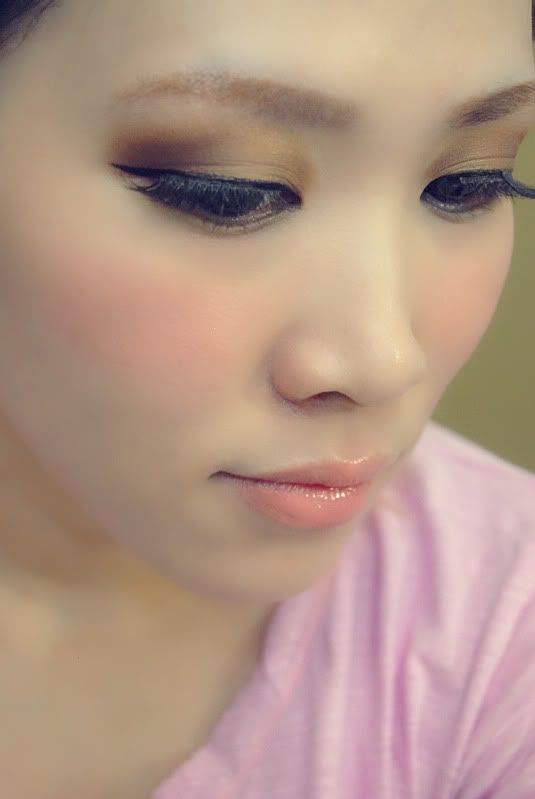 Products used :
Make Up For Ever HD Primer
Make Up For Ever HD Foundation
Make Up For Ever HD Powder
Make Up For Ever HD Blush
Urban Decay Afterglow Glide-on Cheek Tint
Revlon Color Stay 12 Hour Eye Shadow
Bobbi Brown Long-Wear Gel Eye Liner
Urban Decay Eye Primer Potion
Make Up For Ever Rouge Artist Lipstick
Anyway, before i go to bed, i wanna share my night routine.
Sorry i don't have any picture of the product i'm using because i'm still sick and too lazy to be bothered with my camera. I'll update it asap.
Since night is time for our skin to be repaired and recovered, i take a chance to help 'em out with my skin care products to maximizing the result. By maximizing, in my case, means layering my skin care products.
It might be troublesome for some people, but this method works for me.
Here's my night routine steps:
1. Cleanser - always start your face treatment on a clean face ! Also, don't forget to clean up your make up before you go to bed. Let your skin breath and rest.
2. Toner - I love the cool and soothing effect that toner brings. Also, it minimizes pores.
3. Eye Cream - I have a bad dark eye circle issue. So eye cream is a must.
4. Emulsion - Mine is Kanebo Impress White Emulsion, it smells very nice.
5. Serum - I'm using The Skin Food Peach Sake Pore Serum, love it.
6. Lotion - I'm using Hada Labo SHA Hydrating Lotion and Kanebo Impress Whitening Lotion.
7. Moisturizer - I'm using 3 moisturizing products. Sometimes i layer 2 of them and sometimes all the 3 products. I'm using Garnier Light, Olay Total Effects and HadaLabo SHA Hydrating Milk
8. Vitamin E - i take 1 capsule every night before i sleep, sometimes if i'm not lazy i rip the capsule and rub the oil all over my face and neck.
So those are my 8 magic steps. Like i said before, maybe my method is kinda troublesome for you. You don't have to do it exactly like me, just find what's best for you and your skin.
Ok, turned out this is not a short quick post after all lol
I guess i'll go to bed now before i faint in front of this computer :D
See ya!
Kisses and hugs.
xx