Cause I see sparks fly whenever you smile
I bet you already know that i'm a big fan of Gyaru, especially Gyaru Kei and Otona Gyaru.
Their make up and style inspire me a lot.
So i cannot help myself to fell in love to ....................... socks.
I saw them a lot since few months ago on my favorite Jmags, and i really love that they give a cute, preppy, retro feeling on the models.
I started to buy some colorful socks last months, but i still haven't found what i want the most :
a frilly lace socks and a polka dot socks.
Do you have any info where i can have them? *cry*
I also want creepers and tattoo pattern tights (blame it to MURUA and Momoko Ogihara!).
I saw Underground and Dr. Martens creepers on ASOS, but i was too afraid that my hubby would mad at me if i buy anything online again (i shop too much -_________-), so here i am, still creeper-less lol. Does anybody want to sponsor me ? Hahaha.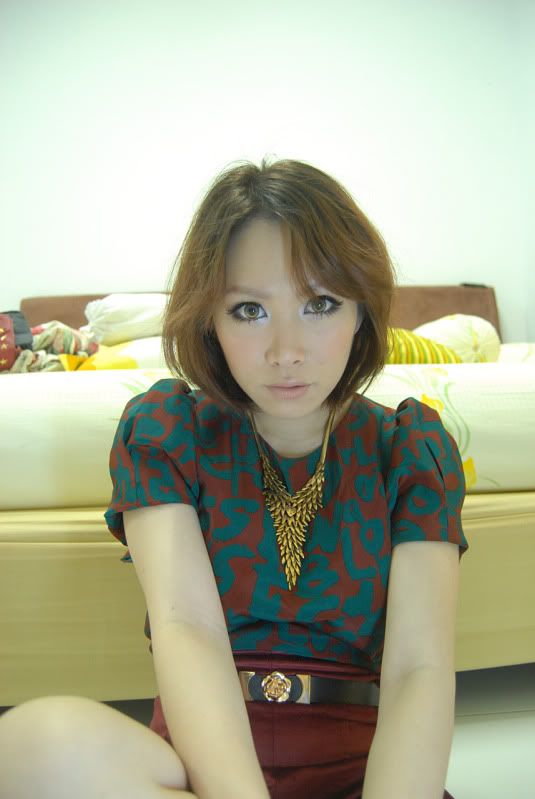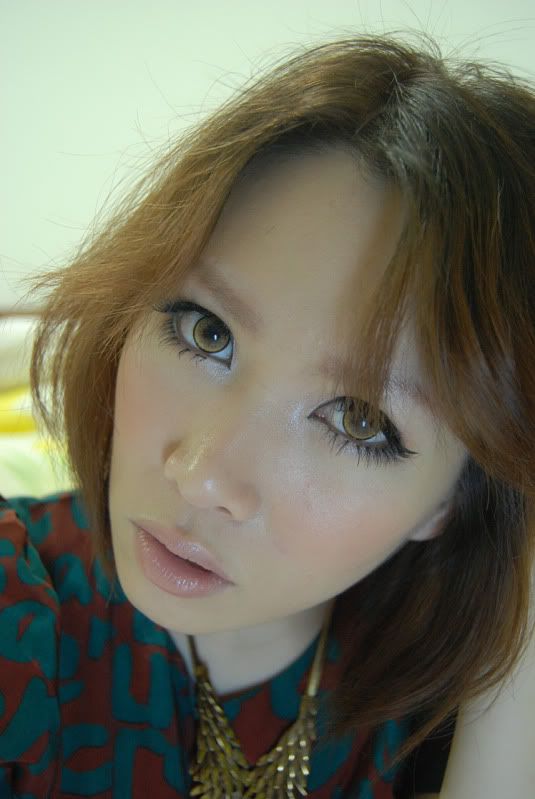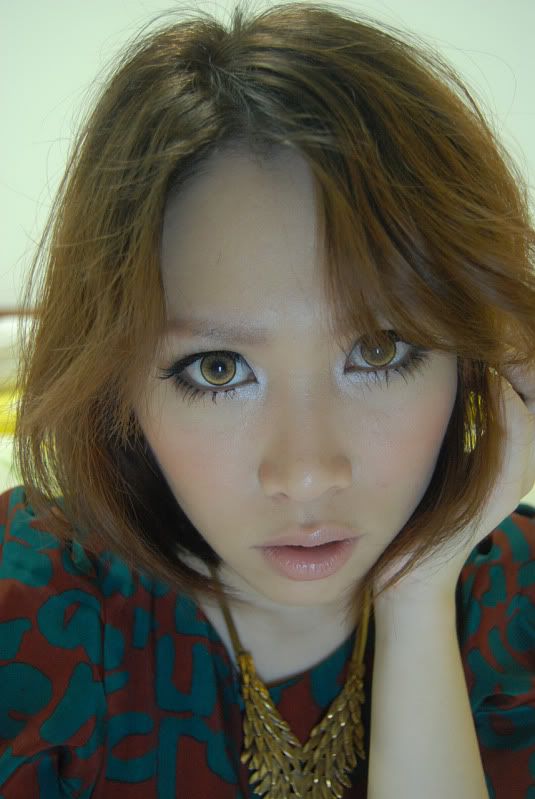 Chanel Mat Lumiere foundation/MAC Studio Fix Pressed Powder/MAC Wonder Woman Blush On/NYX Round Lipstick/Anastasia Beauty Express Brow Kit (mixed with eye shadow)/Coastal Scents 88 Shimmer Palette/Urban Decay Eye Primer Potion/Dolly Wink Liquid Liner
Some of my friends often asked me about my eye brows,
they loved my sometimes-brown-sometimes-blonde-eye-brows and wanna know the product i used and how to make a blonde eye brows.
Actually i used eye primer and eye shadows to create blonde eye brows.
I had always tempted to buy those japanese eye brow products but always hesitated, so i use an eye shadow instead.
And then.... few months ago, i got emails from Anastasia and Lunasol which informed me that i got eye brow product to try. So now beside the eye shadows, i use these two babies.
Here they are :
Anastasia Beauty Express Brow Kit Review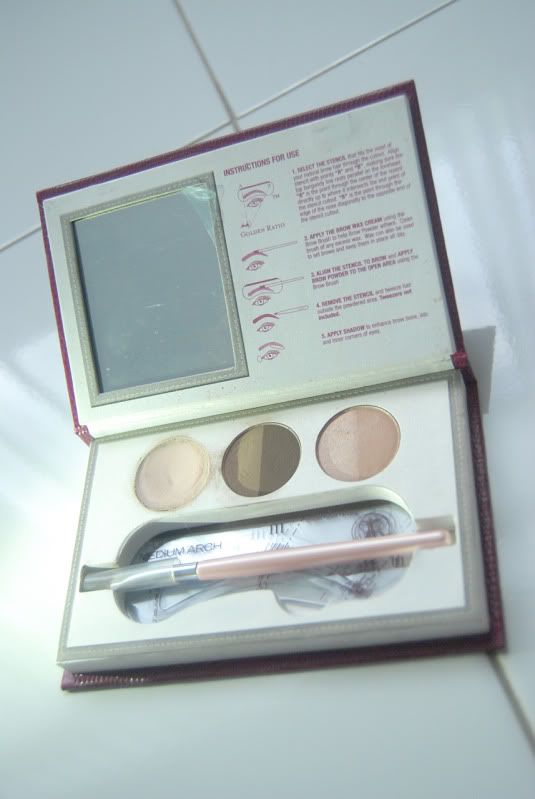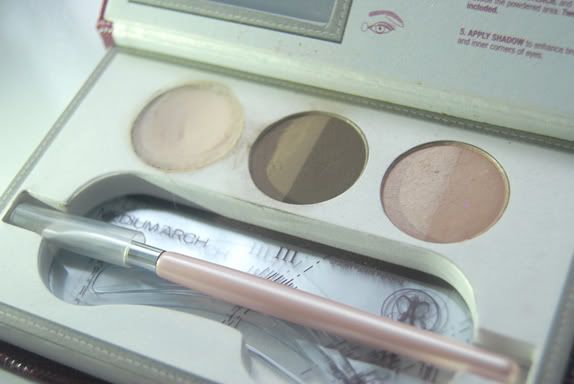 The set comes with a brow wax, two brow powders, a matte and shimmer browbone highlight shadow, brow stencils, and a brow brush. You even get a mirror and instructions.
I forgot to take photo of the brow stencils, the instructions and the front view of it. Forgive me!
What i love from this product:
- The wax !
- The lovely packaging.
- The soft and pigmented powder
- Great brush !
What I don't like:
- It doesn't match my hair color
I got the Brunette one. It's a perfect match for my old hair color, but it's wayyyy to dark for me now. I often mix it with eye shadow to match my hair. I love the wax very very much, it makes the powder stays longer and also make it easier to apply the powder on the brows. And the brush is greaaattt ! The brush is so precise, i draw my brows better with it.
Kanebo Lunasol Brow Styling Compact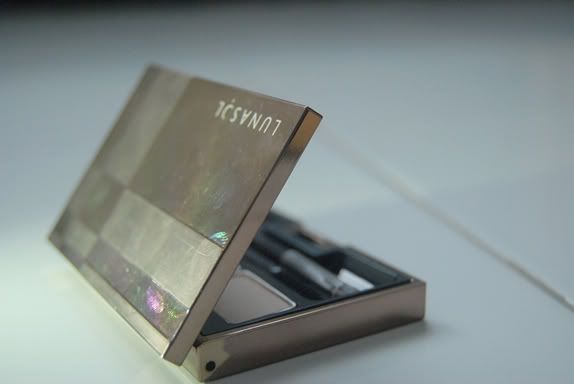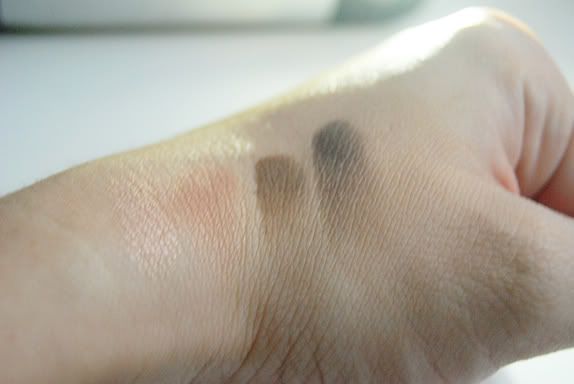 What i love from it :
- Classy packaging
- Great applicators
- Great staying product
- Pigmented color
What i don't like :
(Again -__-) The color is too dark for my hair color now
I got this lovely product last November along with other sponsored products from Kanebo.
I love the pomade. It makes the powder stays longer and the color more vivid. And it doesn't clot up my eye brows. Just like the Anastasia, my only complain is that it doesn't match my hair color. Other than that, it's a great product IMO.
Will i buy it again? Yes, if they have it in light brown or blonde.
Well, that's it for now. I never good in writing, especially when it comes to make a review.
Please bare with me, lol. I still hope that you'll love this post though.
See you soon
xx