Swing Swing
Hi there..
I'm sorry for another MIA. I know i'm a bad blogger.
When other bloggers post almost everyday, my last post is last month -_-"
My daughter and my new job had kept me busy, i couldn't think of anything else.
Speaking of my new job, i now working as art director on a new fashion magazine called
VIVO
.
Actually, one of the owner is my friend, she offered my the job because she knew i love fashion and design, and my vision suits what she wanted Vivo to be.
I was in a huge dilemma, should or should i not take the job.
Because as you know, i'm a mother now. I barely have "me time" since Eve was born. So i thought, can i handle another thing now??
But then my husband told me to take the job. He said that it's good for me, since i love designing and he said that i need to have another activity beside taking care of Eve.
So, yeah, i took the job.
Although it's not easy at all to work while being a full time mommy, (I didn't get enough sleep before the dead line, because i could only work while Eve's sleeping), but somehow i managed to finish it. And I'm proud of myself for it :)
I'm planning to publish the cover and some of the pages on my blog soon. I'm open for any comment, in fact i really need your comments, guys :)
Caroline Robianto from
Coraline
is our first featured blogger, yay.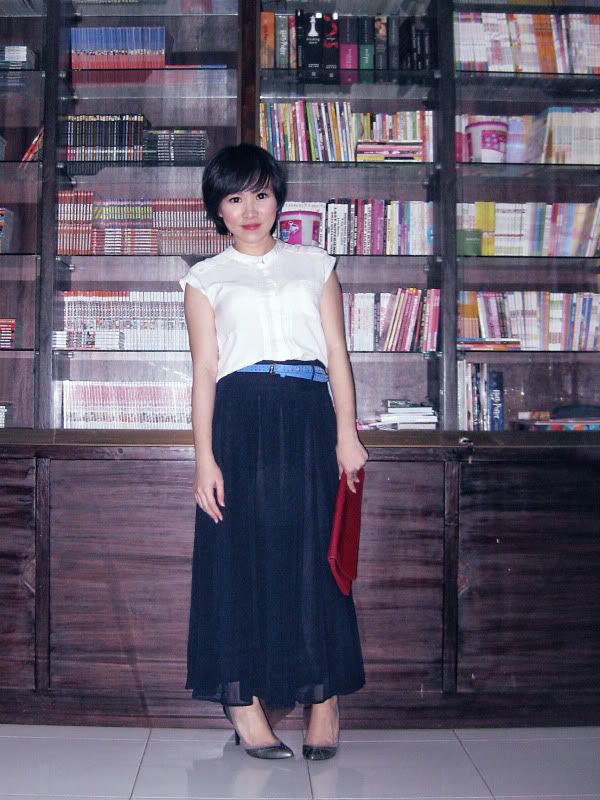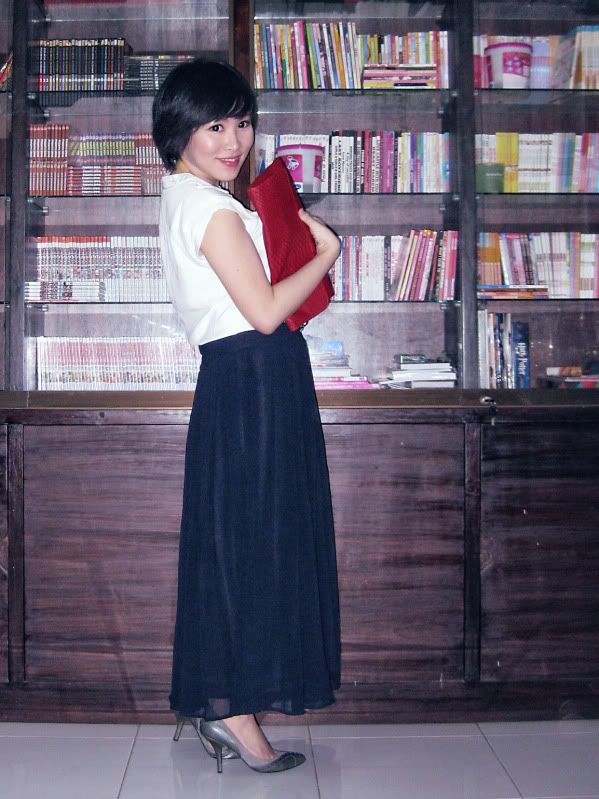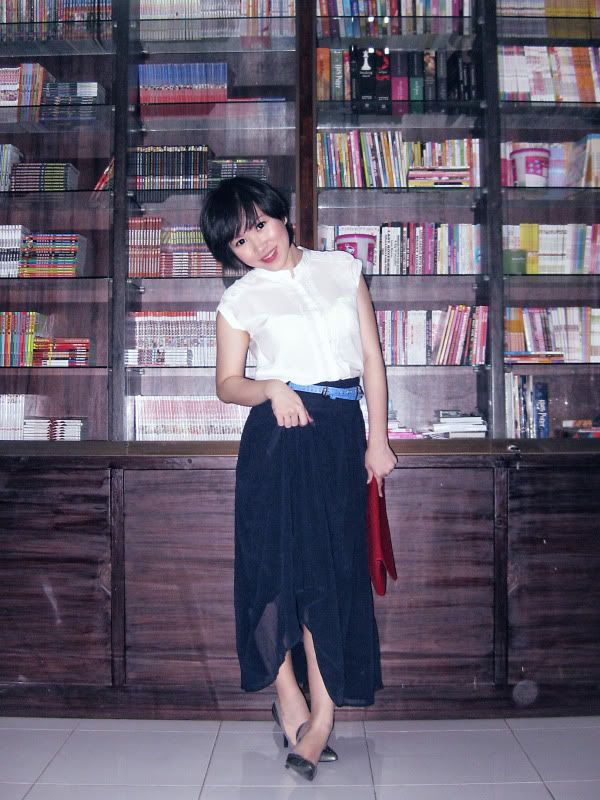 I love this skirt. I don't usually look good on maxi skirt, but this skirt is exceptional.