Color Block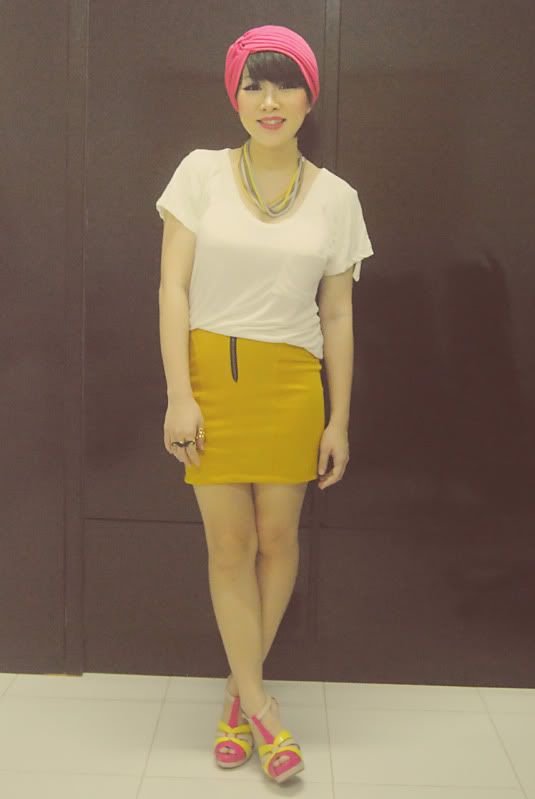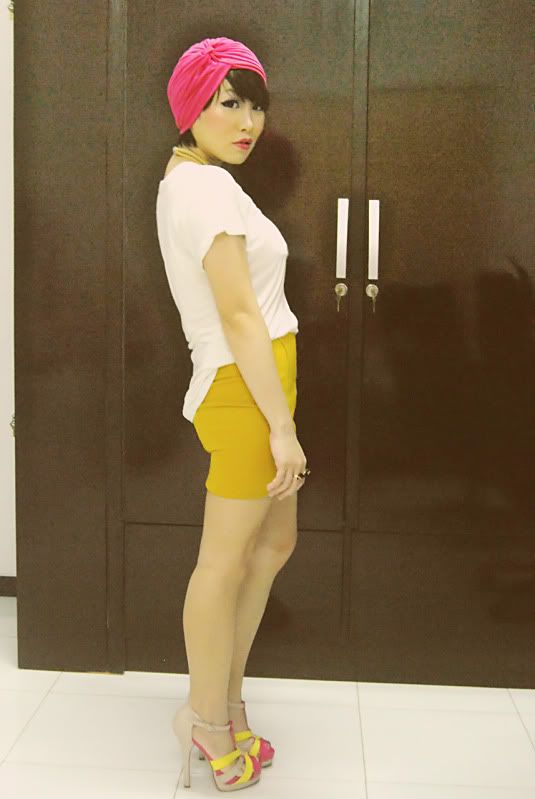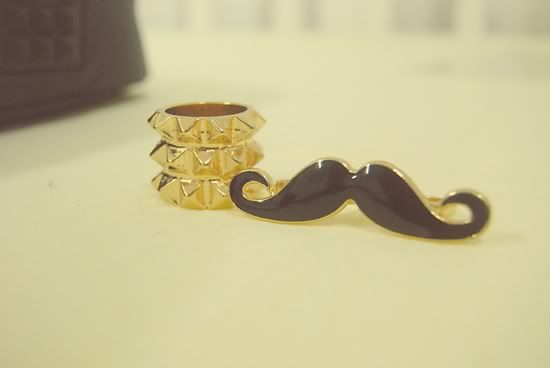 cotton shirt:
Romwe
; mustard skirt: J
ust Wanderlust
; turban: unbranded; neon platforms:
Gojane
; studded and mustache ring:
RINGLICIOUS
I lost some weights, yay !!!!
My current weight at the moment is 45 kilograms, about 3 kilos from my normal weight.
I'm so happy, cause i don't do any diet, and i still eat a lot (because i'm still on breastfeeding program) but i lost few kilos in a month! Yes, in a month.
So to celebrate it, i wore my new bodycon skirt from Just Wanderlust, to show off my new figure, lol.
The turban is something challenging for me. I'm not a big fan of head accessories except headbands, cause i always think i'm not girly enough to wear such things.
But then i saw Karla from Karla"s Closet wore one, and i fell in love with it, i thought i should give it a try.
I think it's cute. But i cannot wear it in a small city like Malang without everybody staring at me like i'm a crazy girl with weird pink thing on her head. And hubby doesn't like it. So, yeah, maybe i won't wear it again anytime soon. It's too bad, cause i kinda like it.
What do you think?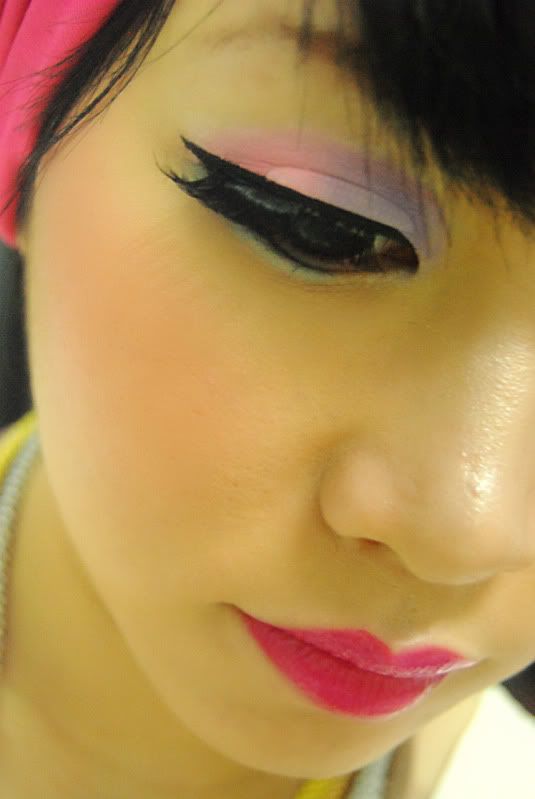 To complete my look, i wore fun eye shadow and bold lipstick.
I love wearing fuschia on my lips, it makes my skin look brighter and fairer.
The product I used:
The Faceshop Span
Chanel Vita Lumiere Aqua
Revlon PhotoReady foundation
Revlon PhotoReady pressed powder
MAC WW Mighty Aphrodite
Coastal Scents 88 Palette
VIVA eye brow pencil
Dolly Wink liquid liner
Ardell falsie
Revlon Living Lipstick Love That Pink
NYX Mega Shine lipgloss Dolly Pink