Dolly Eyes + Some Reviews
Hi hi,
another make up post from me.
As a big gyaru fan, i also love to play with my eye make up.
i love wearing circle lens and fake lashes to create dolly bambi eyes.
So here's two dolly look created by me about a week ago.
wearing both half falsie on top and bottom and orange blush on.
the blush didn't match the color of the lipstick. but i still love it :p
ah, just in case you're wondering what lens that i'm wearing. It's
Diamond
lens, in brown.
What i love from this lens is it has great enlargement. My eyes look so big and dolly with it. And it has unique pattern too. Too bad they're not comfortable to wear. Maybe because it's too big, 16mm if i'm correct. It dry up my eyes easily and sometimes it blurred my vision. I could only wear it 6 hours top, or else i need huge amount of eye drops. But it's still pretty though.
I'd still wear it for special occasions like party or photo shoot, cause it really give cute dolly look.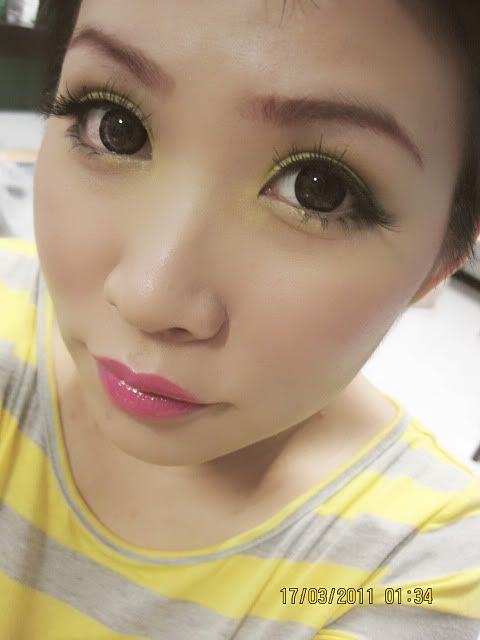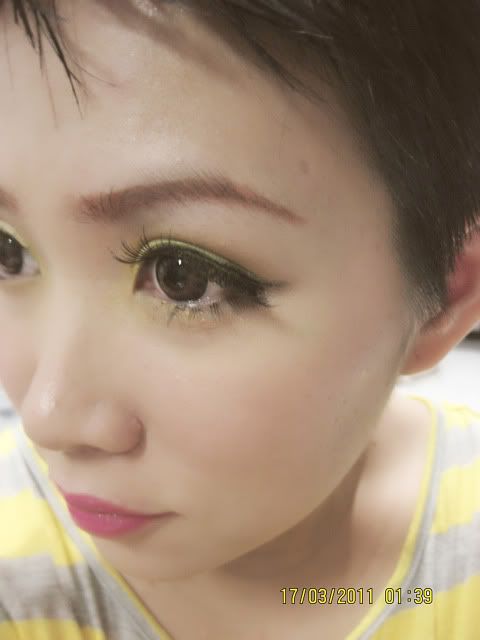 stacking full falsie from
Make Up Tool Shop
and half falsie for the upper lashes, and bottom falsie, also from Make Up Tool Shop.
The lens are
G&G Max Pure Pink
. Good enlargement, quite comfortable to wear and i love the outer ring on the lens, it looks good on camera :)
the lashes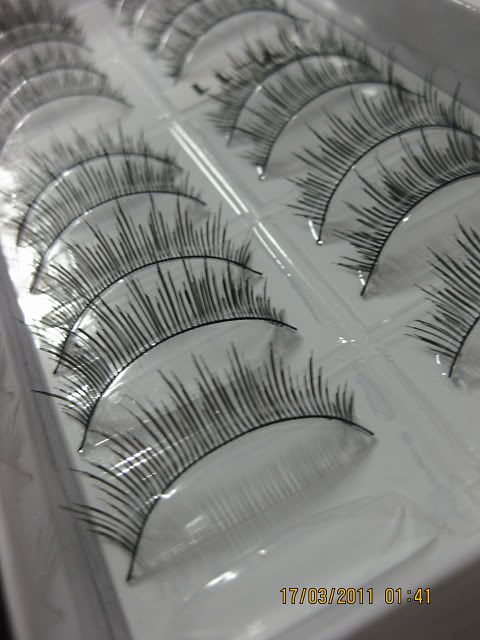 Y11
BW520 (yes, i cut it off before apply it to my eyes)
what i love from Make Up Show falsie is the band, it made from thread. So it makes the falsie easier to bend.
I love the second look better than the first one. Cause the bottom lashes didn't look so fake, thanks to Make Up Show falsie. Which one do you like, the first look or the second look ???
Still waiting for Dolly Wink falsie no. 5 to arrived, i ordered it online. It has great reviews from many beauty bloggers so i really hope it'll look great on me too, can't wait to use it and post the look here.
Check out the appearance of Dolly Wink no.5 on Ekimura's blog,
A Little Bit Of Ek
i
. I bet you'll love it too. (psst, i'm a big fan of her !)
Ah, and i wanna show you my current favorite lipstick,
NYX Mega Shine lipgloss in Dolly Pink.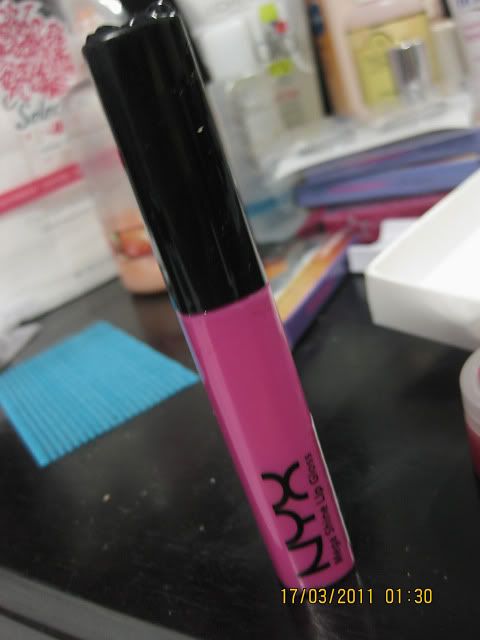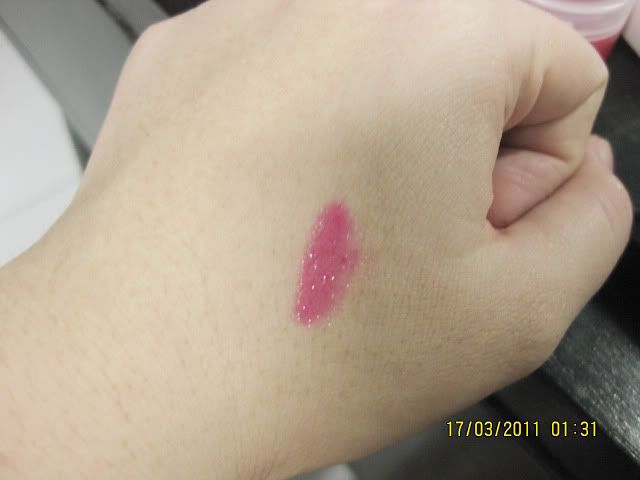 Love the color, so cute.
I love this lip gloss, quite cheap but very moisturizing and smell good (unlike some of NYX lip glosses).
Ok, that's all for now. Hope you enjoy this post ;)