Arva Graduation Party
Wore this on Arva Graduation Party.
It was my first time attending a fashion show,
i was truly amazed by those young & freshly graduated designers,
they're so talented.
I did make up & hair do for my friend Irina a.k.a Noniek and her friends, they're graduated too.
Look the gorgeous dress Irina wore, i love her sexy back and her tattoo ! ;)
The dress code was Denim & Diamond,
and since i don't really like bling2 stuffs, i decided to wear just denim.
The brown knitted beanie is Ichi's, i borrowed it from her, i think i look stupid in it >.<
And surprisingly, Astrid, my friend wore shredded jeans too.
So happy to met her, miss her so.
She looks so pretty that night.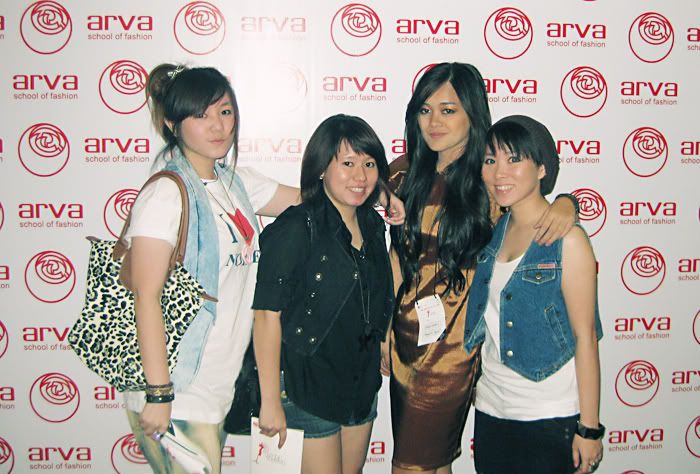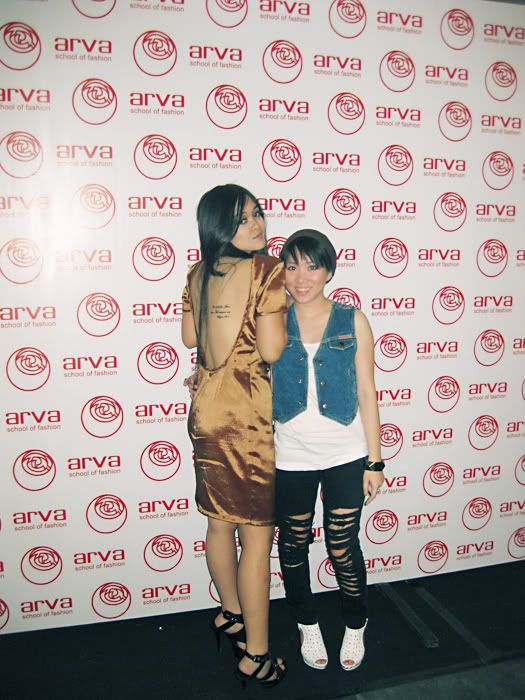 i look so small beside her, huhu, lol.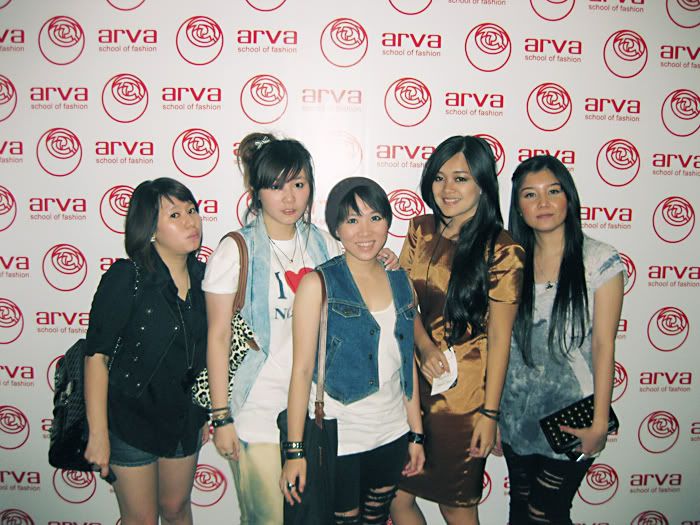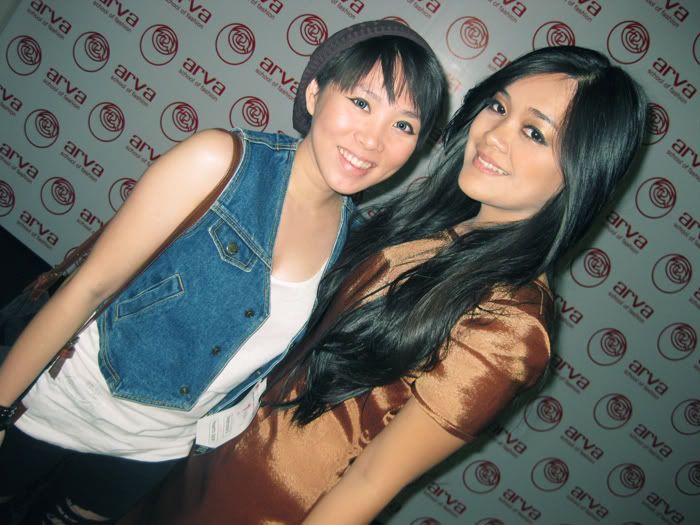 with sexy Irina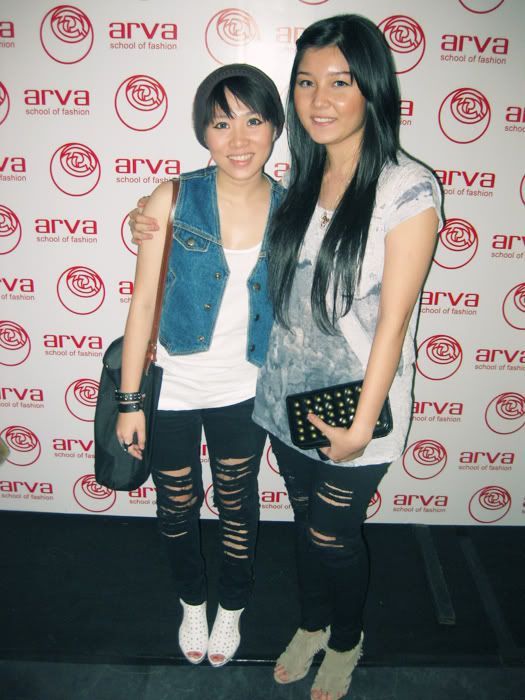 pretty Astrid
what i wore