Getting better, yay !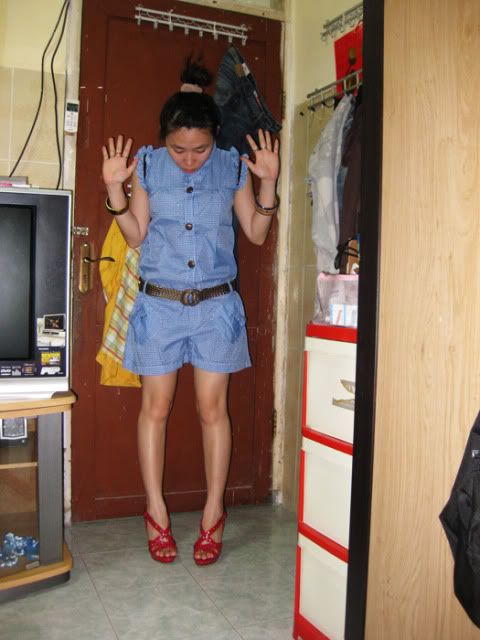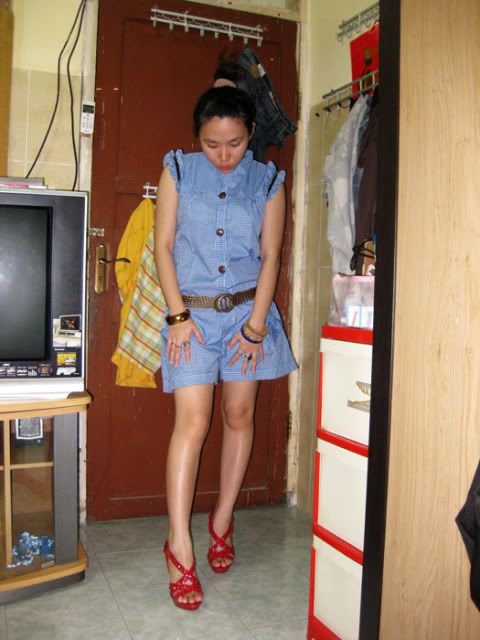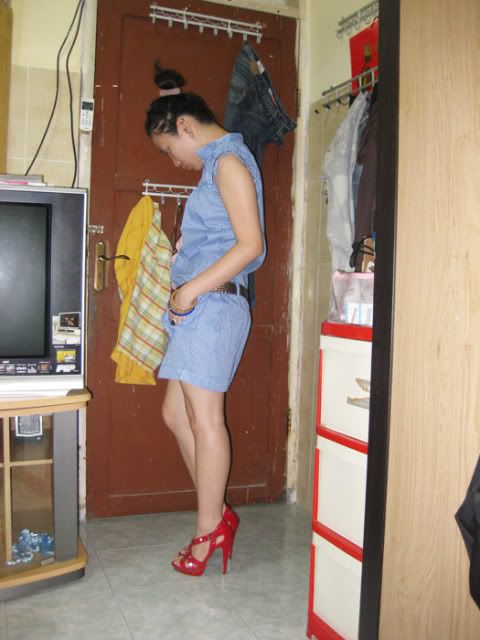 got much better today, so i got back my accessories mood :)
but still no make up. too lazy to put on a compact powder or any make up stuffs,
i was still weak.
Ah, and the red shoes are Paprika from Gojane.
It's the replica of Topshop shoes, i don't care,
i love the color and the studs :)
And this black shield heels are from Gojane too.
I know it's a bit late to buy 'em,
they're so last season.
But who cares :p
Blue plaids jumper from H20 Clothing; Red studded heels from Paprika