Come and play with me !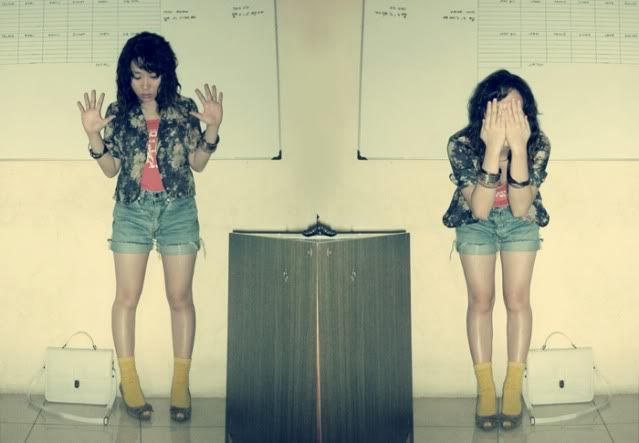 Gaudi floral mini blazer; Levi's vintage cropped jeans; 37 Degrees pink tee; Yellow socks, Charles & Keith beige open toe heels
This is so unusual me, i know, i rarely wear colorful and floral things,
i think lately i became a bit girly, and i didn't know why.
But i guess this change is something good.
I had new activity since last week, and it was ..... JOGGING !
Hahaha, i know, i know, people who knows me well won't believe it.
My hubby asked me to company him, since i been sick almost everyday,
he thought i'd get healthier if i excercise.
So, today was the 4th time i went jogging with him, i wake up 5.45AM everyday.
Oh such an achievement for me, who was never appreciate "morning" and "sun" hehehe.
But, you know what, i feel more fresh, spirited and i never had any cough ever since,
so my hubby was right, it works !
And surprisingly, wake up early was not that bad,
i love the morning air, the chilly wind on my skin, the warm sun light,
it was great.
You should try it :D